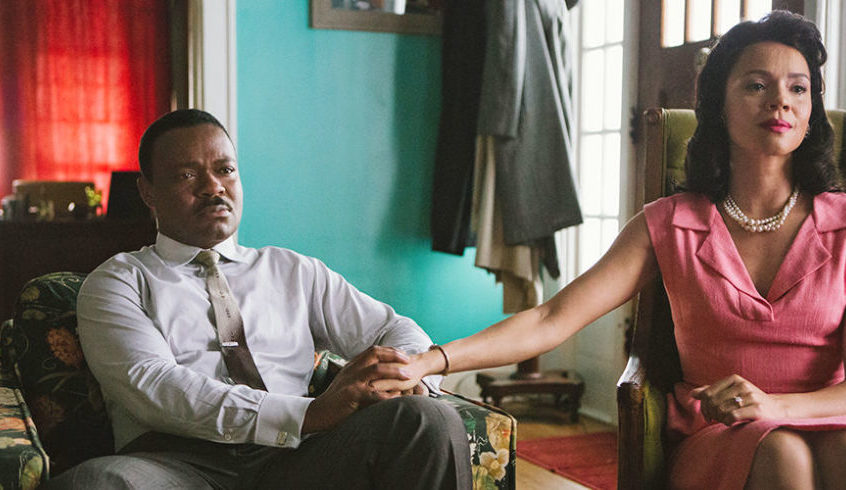 A couple of weeks ago, The Root published an article by Prof. Tanisha Ford (University of Massachusetts Amherst) about the costume design of Ava DuVernay's Selma. I only found out about it yesterday and rushed to read it. It is a valuable bibliographic reference, as well as an example of academic research applied to journalism. I loved to read it.
As a historian of fashion and the Civil Rights Movement, Ford invites the public to pay close attention to the way that the costuming in the film reflects the upheaval of the times. Particularly, it highlights the self-conscious strategy with which black Americans made their hyper-visible bodies a site of contestation and empowerment, a topic she discusses at length in the essay "SNCC Women, Denim, and the Politics of Dress". In Selma, this element of performativity refers both to inter-racial and intra-racial relations, since sartorial choices contributed also to express the differences within the Civil Rights Movement.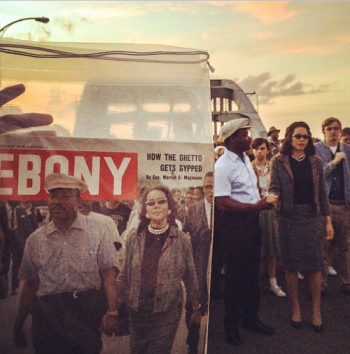 Ford writes: "While the elders dressed up in their Sunday finest, the men and women of SNCC dressed more casually. They adopted the denim overalls and work shirts of the sharecroppers they organized alongside. SNCC realized that wearing "respectable" attire would not protect them from state-sanctioned violence and wanted a more radical look that represented their radical politics."
This image of differently-styled black bodies conveys the epochal transformations that shook the black American consciousness in the 1960s, when the protesters often refused to follow the standard model of decorum adopted by the elders.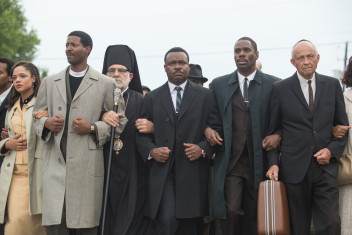 This clash of appearances found a space of especially productive development in the female body. Of particular interest is a passage that encapsulates the way glamour was an important aspect of female empowerment and respectability in the Jim Crow South. Black women in the Movement invested self-fashioning with gender and racial concerns, but also with an important message of self-respect.
Despite the everyday violence they faced, black women in the South took great pleasure in their self-styling. Against this backdrop of violence and pleasure, black women like Coretta Scott King innovated new styles. [Ruth] Carter [Selma's costume designer] wanted to portray Mrs. King (played by Carmen Ejogo) as a woman who cared about civil rights but who also took great pride in her appearance. […] Scott King was clearly the style icon. In one of the film's most poignant scenes, a group of young girls are joyfully conversing with one another about how they want to look like Mrs. King, from her beautiful dresses to her perfect Marcel-wave hairstyle.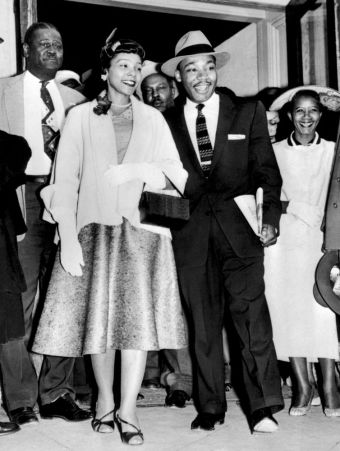 Carter's ability to capture the role of Mrs. King as an innovator of style is a testament to the involvement of black women in rewiring the language of racial citizenship by literally embodying a new representative subject emerging at the cusp of a new era of black identity politics.
Mrs. King's impeccable dresses, like the work shirts and caps worn by her husband, advance a model of citizenship that is in partial contrast with the dictates of domestic New Negro femininity.
While the sartorial choices of the SNCC male members emphasized class solidarity, the stylish appearance of the women foregrounded their presence in the public sphere and active political involvement, something that New Negro politics strongly discouraged. Indeed, the rules of "duty" and "beauty" promoted by the church through organizations like the Tolerance Union in the first half of the 20th century instructed black women to perform their model of citizenship as wives and mothers, keeping a clean, but "unpretentious" appearance (Wright). Within the walls of the home, their "drawn in bodies" (Wright) functioned as the ambassadors of decorum and gentility. Most significantly, the women held the responsibility to pass on to the members of their family and perform on themselves a thorough management of the body aimed at countering the negative racial stereotypes of blacks as uncouth, loud, and immoral. Civilization, or "proper conduct" as it was called, passed through self-governance (Higginbotham).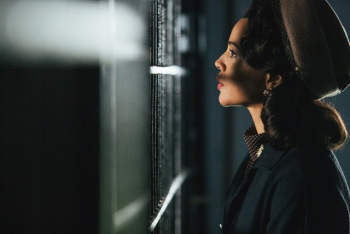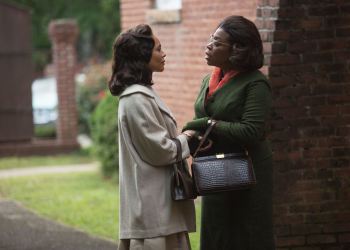 Yet, hairstyling is as important as costume to retrace the identity politics of African-Americans in the 1950s and 1960s. Hair maintenance, along with crisp and clean dressing, was high on the list of decorum activities proscribed by the advocates of African American respectability. Furthermore, cosmetology offered an occupational option, one of the very few, to black women and, as such, was an avenue to exercise (actually fight for) citizenship outside of the confines of the home.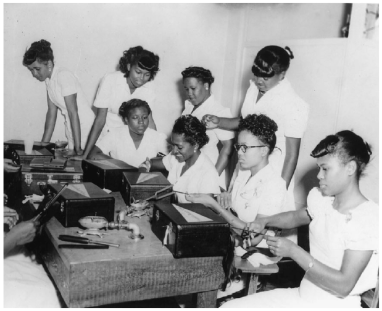 I would like to learn more about Coretta King's style politics, but for now I think I will refresh my knowledge by re-reading a couple of classics on the subject of hair maintenance: Julia Kirk Blackwelder's Styling Jim Crow and Maxine Leeds Craig's Ain't I a Beauty Queen.
References:
Blackwelder, Julia Kirk, Styling Jim Crow: African-American Beauty Training during Segregation, Houston: Texas A&M University Press, 2003.
Craig, Maxine Leeds, Ain't I a Beauty Queen?: Black Women, Beauty and The Politics of Race, Oxford: Oxford University Press, 2002.
Ford, Tanisha C. , "SNCC Women, Denim, and the Politics of Dress", The Journal of Southern History, LXXIX, 3, 2013, pp. 625-658.
Higginbotham, Evelyn Brooks, Righteous Discontent: The Women's Movement in the Black Baptist Church, 1880-1920, Harvard: Harvard University Press, 1993.
Wolcott, Victoria W., Remaking Respectability: African American Women in Interwar Detroit
Wright, Nazira S., "Black Girls and Representative Citizenship" in Vershawn A. Young and Bridget Harris Tsemo (eds.), From Bourgeois to Boojie: Black Middle-Class Performances, Detroit: Wayne State University Press, 2011, pp. 91-110.