I am research fellow at Bologna "Alma Mater Studiorum" University, where I research sustainable fashion.
I received a Ph.D, in Cultural and Postcolonial Studies of the Anglophone World in 2010 at the University of Naples, "L'Orientale", was "Michael Ballhaus Fellow" at the Center for Digital Cultures in Lueneburg from 2011 to 2013, and then Associate Researcher at Lisbon University from 2014 to 2017.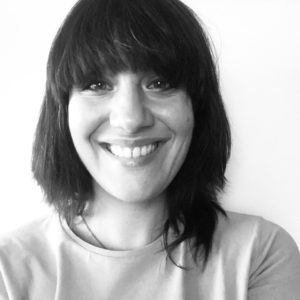 My main interests are African and Afro-diasporic sartorial practices on participatory media. The project examines the political and aggregative potential of grassroot dress and beauty practices in personal style blogs, focusing on spaces, genres, and cultures that are at the margins of mainstream media representations and current discourses about former colonies. I am interested in examining how such elements intersect with and influence the global visual culture, particularly how they participate in the current hyper-visualization and commodification of the black body.
I was an editorial board member and contributor of de genere: journal of literary, postcolonial and gender studies, and have been a guest contributor of IAM – Intense Art Magazine, until it ceased activities in July 2018.
I regularly give invited lectures on African fashion at cultural institutions and Italian and international universities.
In connection with this research project, I have worked closely and published several essays on Blacks to the Future , African Digital Art Network and Radio Africa Magazine. I have also presented my research at the international conference Resignifications: The Black Mediterranean.
I was chief researcher and liaison for RAI's documentary African Catwalk shot at South African Fashion Week 2019 in Johannesburg.
Check my academic profile and list of publications here.
When I am not writing and researching I work as a free-lance translator.
If you'd like to reach out, my email is afrosartorialism@gmail.com
The cover image is a painting by Mary Cinque, entitled "Africa Alle" inspired by her childhood memories of Addis Ababa.