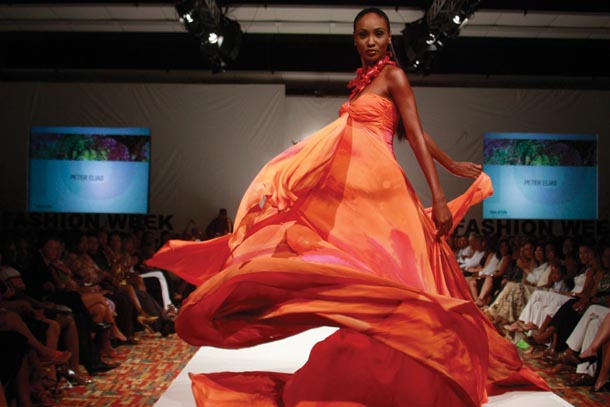 In a short documentary on the fashion scene in Trinidad and Tobago entitled Haute Caribe, we learn about the latest trends from the forerunners of Caribbean fashion and how Trinidadian designers create garments that must be "enjoyed" and "felt" not only by their wearers, but also by the people around them. In this way, they establish an almost direct link between Carnival and high end styles, based on style's affective charge.
For designer Claudia Pegus Carnival is fashion and fashion is Carnival, you can't separate the two.
Fashion in the Caribbean is Trinidad fashion
A prominent theme of the interviews is a rejection of aesthetic essentialism and positive embracing of callaloo, Caribbean diversity. The shapes and colors of nature are the main inspiration of most styles, with silhouettes recalling tropic plants and flowers.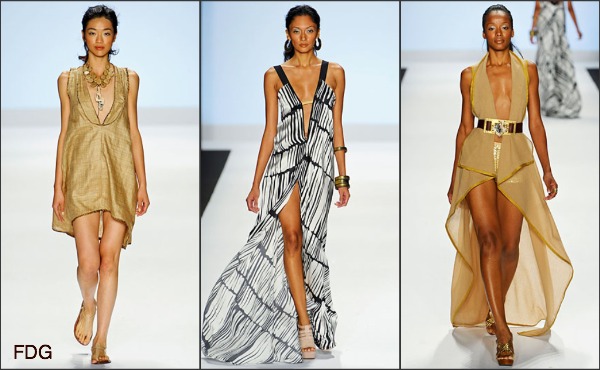 The documentary features Claudia Pegus, Anya Ayoung-Chee, Robert Young, Meiling, among others successful designers, who claim their work is establishing a profitable "Made in Trinidad"-like industry, with a consistent traction on global media. Economic success informs their celebration of national pride for an international audience. Tobago love, Anya Ayoung-Chee's collection, is inspired by a desire to show non-Caribbeans what the islands and its people are like. She was the winner of the American edition of Project Runaway in 2011. As with continental African designers, the effort is to have interested buyers come to the place, or at least bypass traditional style circuit and buy from producers working in the Caribbean.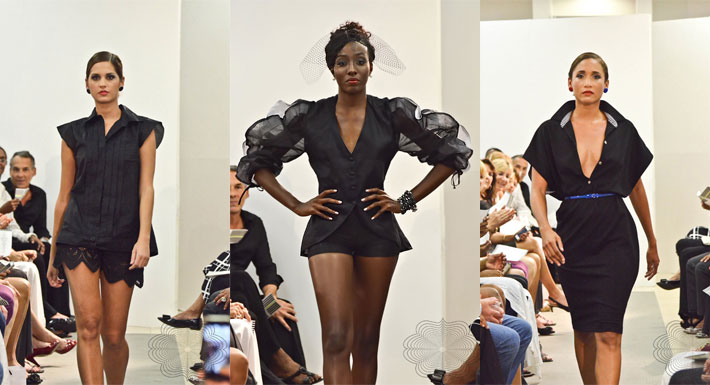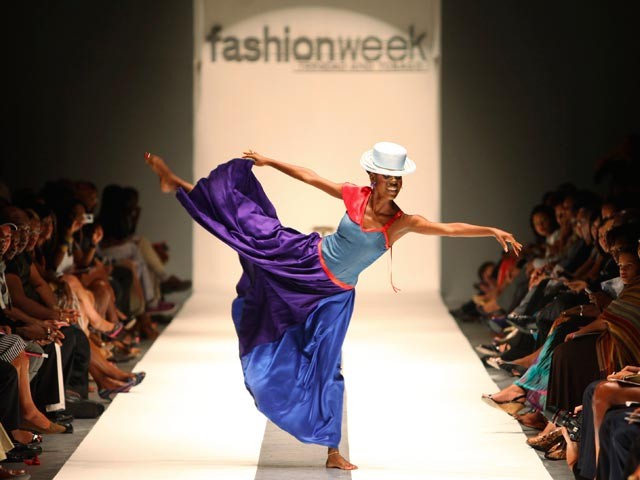 Another interesting aspect of the documentary is that it almost never refers to the quality of the garments and the production process, ascribing its uniqueness to cultural factors like the abovementioned 'carnivalesque' element of its aesthetics and performance. Self-awareness of the possibilities that fashion affords to the Caribbean, in terms of luxury and cultural tourism, is a core element of the discursive construction of a new national industry.