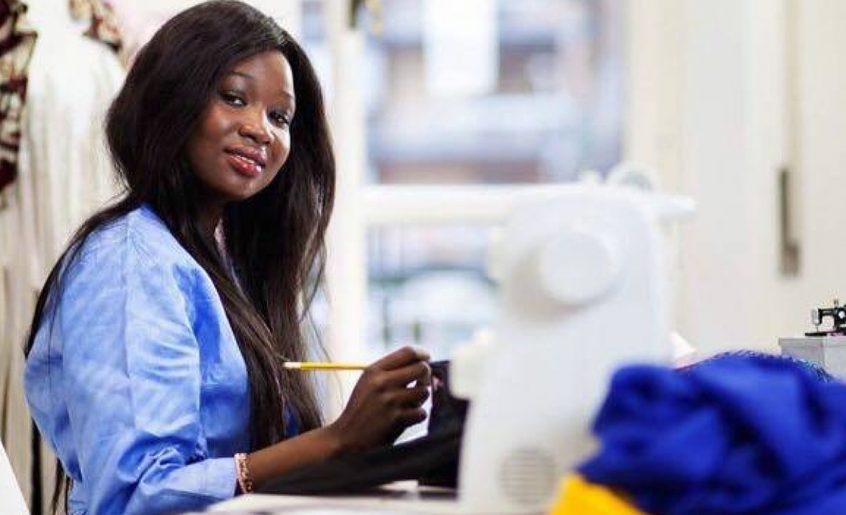 Pinda Kida is a Rome-based designer and the founder of the haute couture brand P.Key. Born in France to Malian parents and raised in Rome, Kida designs ethical garments for resilient and empowered women. Claiming multiple origins – Malian, French, and Italian – she views fashion design as a tool to explore the connections between places and cultures and overcome marginalisation.
P.Key is one of the brands included in "Designing Identity," the project on African and Afro-Italian designers in Italy by Afrosartorialism and B&W: Black and White – The Migrant Trend. We interviewed Kida in July, when she was working on her new collection #Joker2020, which was released two weeks ago.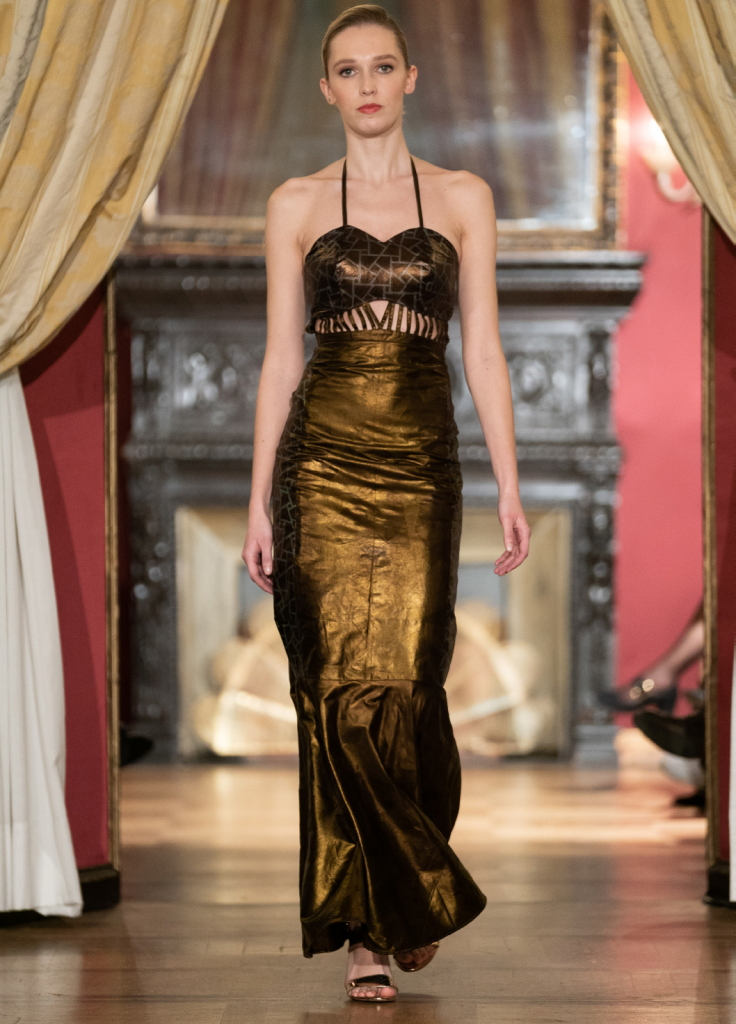 Kida introduces herself as a multicultural "female researcher trying to find her place" in the world via creative self-expression. After studying fashion in Rome and Paris, graduating at 23, she launched P.Key, which applies state-of-the-art design tools and techniques to eco-conscious haute couture lines. Kida's references are ordinary women and the many nuances of sophistication and appeal of real-life femininity. Her signature style features clean cuts and comfortable silhouettes that strive for practical elegance. In her creative process, she draws from personal experience as a child of migration exposed to different cultures and a woman suffering from multiple sclerosis. She speaks of herself as a "black woman with a disability" designing garments that are "light, fragile and strong as a butterfly with a classic elegance and a strong identity statement."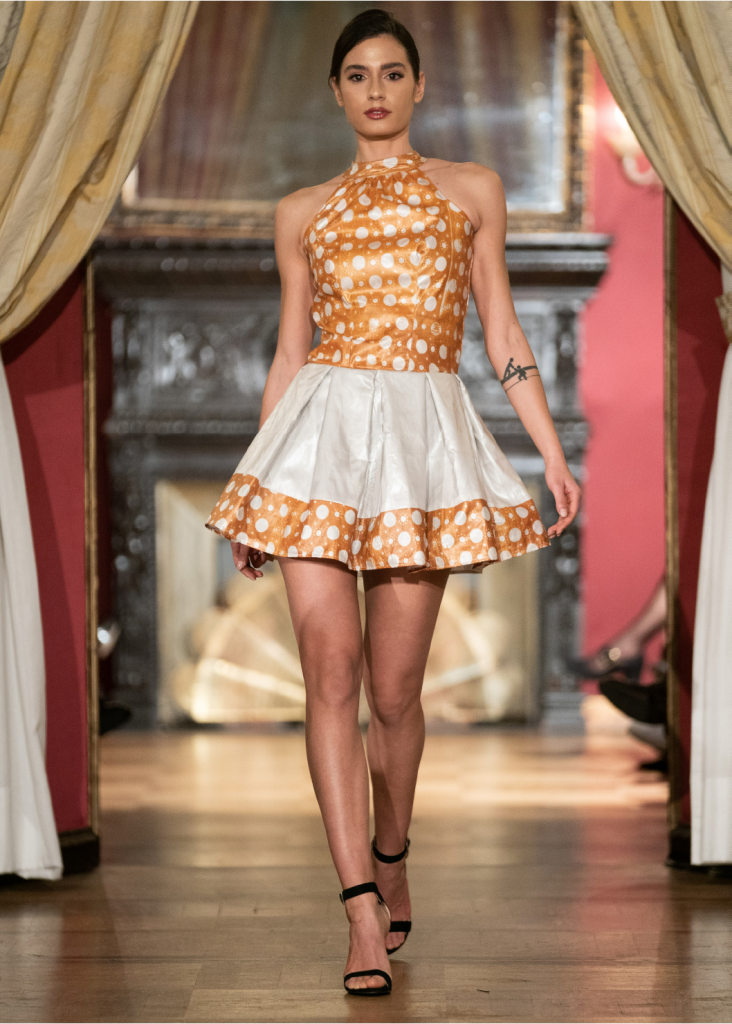 In our interview, Kida spoke about identity, inclusion, and diversity – the three themes that inform P.Key's vision. She credits her mother as her first inspiration. Adamant about always wearing traditional attire, the woman's example motivated her daughter to build awareness of diversity through fashion. The textiles that she had especially delivered from Mali were the lens through which young Pida made sense of migration and diaspora. Their journey from Mali, across the Mediterranean, to Roman markets, and that of the finished garments that her mother insisted to "make work" in the Italian environment through an embodied practice of reclaiming space, drew transcontinental connections and created intimate bonds that alerted Kida to the role that dress plays in creating communities, preserving memory, and building identities.
She approaches design as an enabling experience that fuels innovation via multicultural dialogue. Her collections are made with combinations of quality textiles from Europe and Africa that include West African prestige fabrics like bogolan and bazin. The designer labels this mixtage a "social war" of materials that references the racialised and culturalised exclusion of migrants in countries of reception, but also the beauty of encountering and living with difference. These themes are at the core of the project "Joker2020" resulting in the collection of the same name. For this intercultural training project, Kida brought together Malian and Italian craftspeople, who taught participants traditional dyeing, embroidery and weaving techniques. The collection celebrates female empowerment, re-imagining staples of power dressing (like the pantsuit) and wardrobe classics, making them comfortable and playful by softening their shape, adding details like ample sleeves, and favoring vibrant patterns and shiny fabrics. The short dresses reference the 1920s Charleston trend and "circus aesthetics," while the pantsuits in lively colours are described as "breaking with the gray men that rule the world."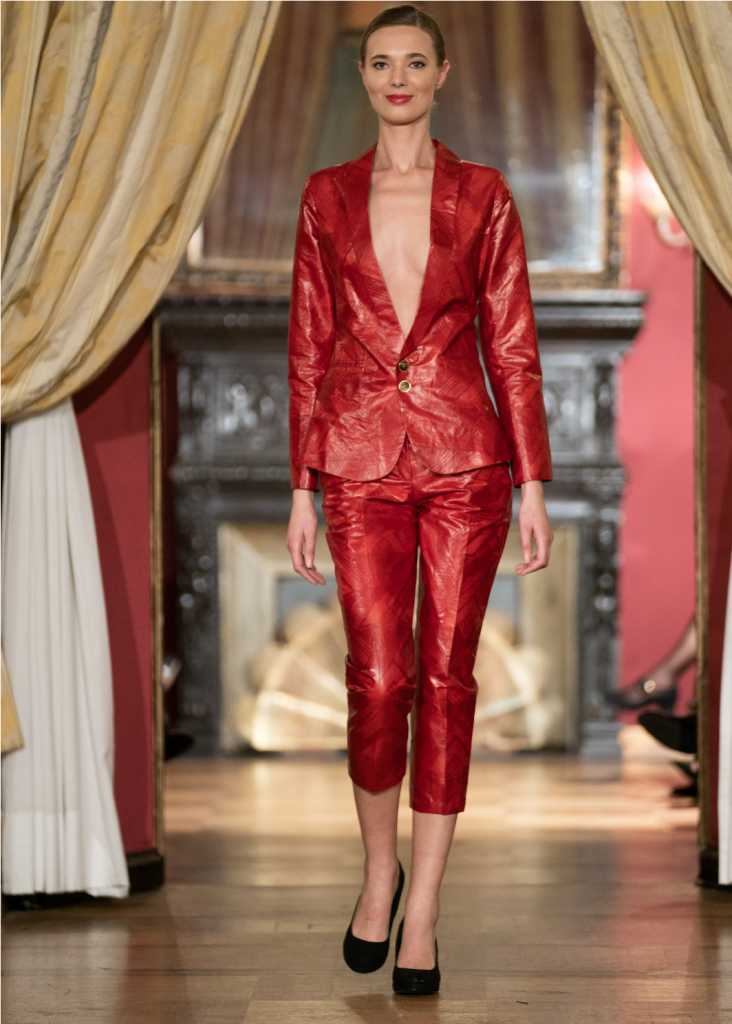 Kida's research on different dress cultures is driven by the goal of creating culturally-fluent styles that capture the interest of Western and African clients. Her collections and individual garments are each based on different researches and inspiration taken from her everyday experiences and encounters. She says that her work stirs both acceptance and the critique of members of her family who favour a more traditional approach to African styles.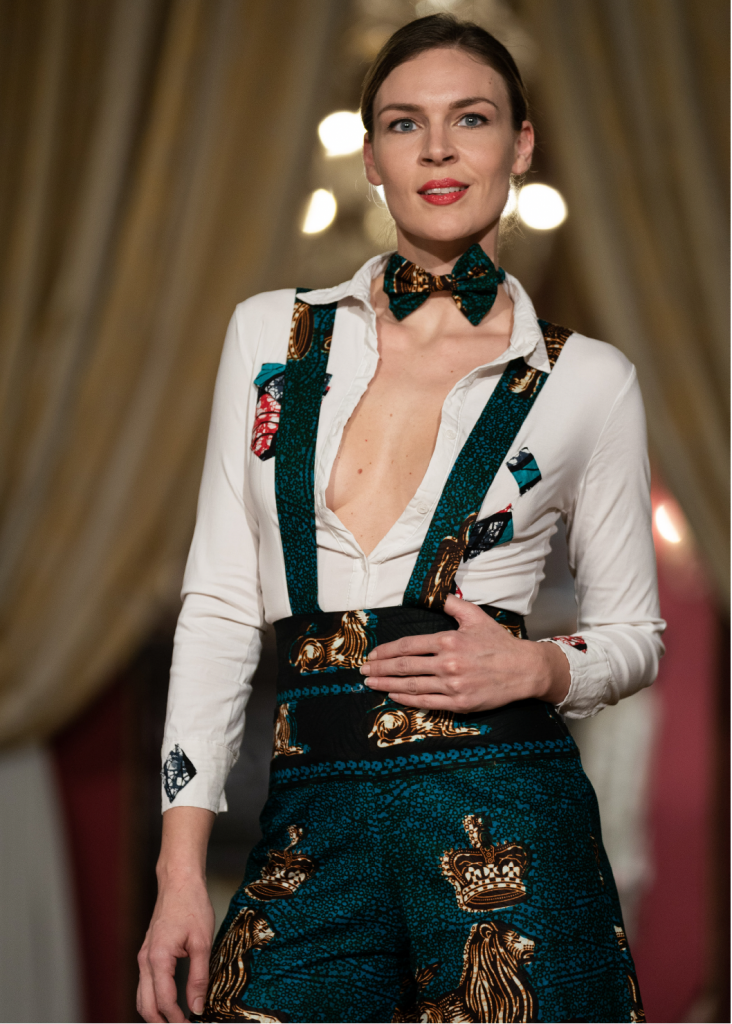 Significantly, the designer chooses to speak only about the positive aspects of her professional journey and the relationships that she has built with fellow creatives, like the women of TILT, the feminist/environmentalists collective with whom she designed a line of garments – Pinda 4 Griot – that showed at World of Fashion, Rome, in January 2020. This sustainable collection makes a statement against gender violence incorporating a multiplicity of styles, including Japanese kimonos. She is keen to stress the active role that, in her opinion, migrants have in the process of inclusion, maintaining that racism is not a barrier, but an obstacle toward integration in society. In this respect, her identity discourse is strongly connected to her professional journey and achievements, the latter providing an anchor to negotiate the relationship between self, place, and heritage.