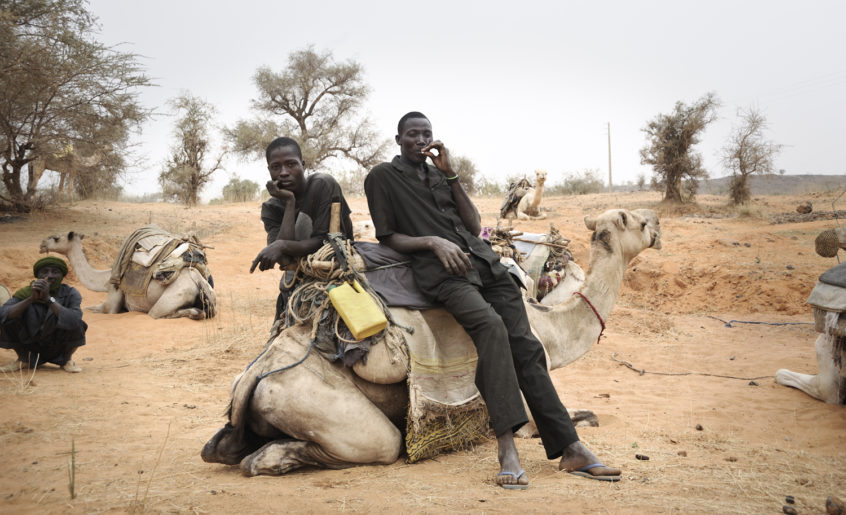 In her most recent publication, Victoria L. Rovine analyzes African fashion as a manifestation of African artistic expression. Beginning her study with the remark that 'fashion tells stories', the scholar follows in the path of an array of other eminent scholars in suggesting that dress is a form of communication (see, for example, Calefato 2004), whose powers of persuasion rely on the allusive nature of beauty. Relevant to the concern with globalization that invests much research into fashion (Godart 2014) is the stress Rovine puts on understanding the emergence of successful and innovative approaches to dress as a result of cross-cultural 'adaptations'. In contemporary African fashion, she maintains, textiles and apparel weave multiple and divergent meanings of empowerment, identity, and difference on the surface of the body, a body that navigates different locations, while professing a commitment with preserving a sense of location and heritage. In the act of combining apparel and adorning oneself Rovine detects the engagement of the stylists with history and with their customers as historical beings. 'These garments reveal profound ideas – ideas that can be worn – about changing conceptions of tradition, modernity, and the balance of these broad categories in contemporary cultures'.
Shifting the focus from a critique of Western neocolonial appropriation of Africa's resources to an understanding of African modernity as the result of reciprocal borrowings and contaminations (whose effects are, however, often reproductive of unbalanced and based in neocapitalist exploitation) helps to put into perspective the 'global reach' of the continent's fashion evolution. Such a reach produces hybridized designs, materials, and stylistic traditions inspired by multiple fashion traditions (Hansen and Madison 2013). It also invites recognition and appropriation by way of communication strategies that experiment with media and expressive formats. Interestingly, Rovine's investigation takes off from an analysis of the promotional video of Amaka Osakwe's Maki Oh design label, where the 'wordless montage of fragmented, grainy images' and shooting style of 'handheld camera' are as central as apparel, local materials, and urban milieu to the stylist's 'distinctly African contribution to global fashion markets'.
Regarding video production as the core of Osakwe's vision of urban chic, Rovine acknowledges the extent to which the designer's standing as an ambassador of African style is bond to imaging and to the images's capacity to traverse borders and temporal dimensions 'to tell a provocative story about an African location and culture'. The 'networked global influences' that the scholar reads into this manifestation of Afro-sartorialism reflects in the way the stylistic innovations of both acclaimed and rising designers are presented to consumers via an array of experimental forms. As many other storytelling media, fashion is reinventing itself to become more engaging and shareable, investing in and experimenting with the endless possibilities of the digital to enhance its social and affective value. As much as this is a feature of fashion policies the world over (Bruzzi and Gibson 2013; Bartlett, Cole and Rocamora 2013), it is especially salient to studies of the African context where digital communications are transforming not only economics, but dynamics of collective and individual subjectivation and representation.
And interesting case study for this line of research, that I am going to write about in an invited contribution for the blog Watching the Trailer, is Jim Chuchu and Nest's collaborative video 'To Catch a Dream'. Without providing any analysis my provisionary conclusions based on this study are that digital media and platforms of virtual exchange provide a fertile ground to give form to African experiences of modernity. Most importantly, they operate as more than mere deliverers of messages, as they are indeed active participants in the process of elaboration and appropriation of a fashion aesthetic that incorporates African forms, materials, and contents to proclaim and practice its own vision of global citizenship.
Bibliography
Bartlett, D., Cole, S., & Rocamora, A. (Eds.). (2013). Fashion Media: Past and Present. London and New York: Bloomsbury.
Bruzzi, S., & Gibson, P. C. (Eds.). (2013). Fashion cultures: theories, explorations and analysis. Routledge.
Calefato, P., & Adams, L. (2004). The clothed body. Oxford: Berg.
Godart, F. (2014). The power structure of the fashion industry: Fashion capitals, globalization and creativity. International Journal of Fashion Studies, 1(1), 39-55.
Hansen, K. T., & Madison, D. S. (Eds.). (2013). African dress: fashion, agency, performance. London and New York: Bloomsbury.
Rovine, V. L. (2014). African Fashion, Global Style: Histories, Innovations, and Ideas You Can Wear. Bloomington and Indianapolis: Indiana University Press.
Cover image: Nicola Lo Calzo, "Inside Niger", 2012