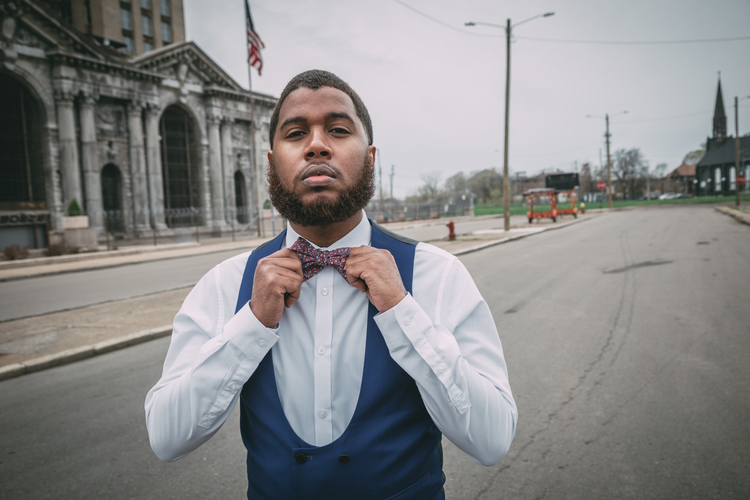 Today, I launch the first post of the new "Talents" series, a space to showcase and learn about the work of emerging creatives in the fields of black fashion, photography, and the fine art.
Tony 'Redd' Weir (Instagram: @_iamtonyredd) is the mind and eye behind the Detroit chapter of the itinerant photo and web series  "The New Stereotype", which aims at "creating positive imagery and celebrate the many diverse layers of black life" in America and abroad.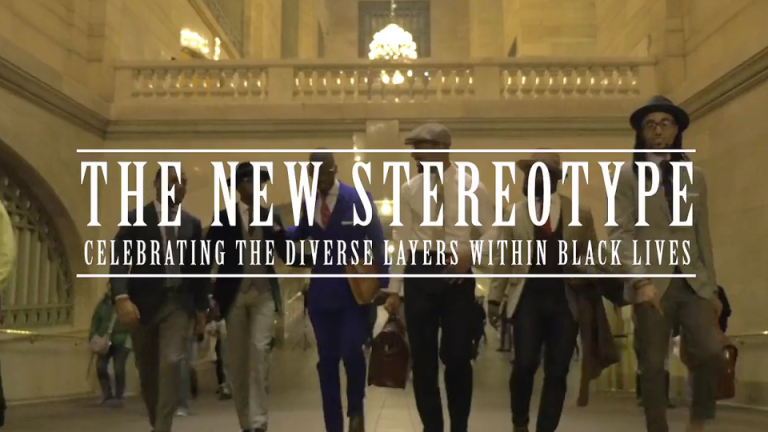 Tony speaks with Afrosartorialism about his experience and how it is helping to establish an uplifting visual vocabulary of black masculinity through the media of style, fashion, and photography. Photo shooting by Stephen Crosson.
Enjoy his contribution and beautiful pictures below.
***
The New Stereotype is a movement started by Marquelle Turner-Gilchrist, who currently resides in New York – this is where it originated. The goal of the project is to use imagery to "create new stereotypes". Painting new pictures of the black man and highlighting the diversity and strength of black men. I heard of this movement and I was immediately drawn to its purpose and the visual outcome. The vintage element of this photo shoot was somewhat an accident but it worked! I will express a little more.
My style inspiration comes from the 1920s gentlemen. I have always said I was born in the wrong era (haha). I appreciate how effortless it was to put on a suit, just because. The excitement of wearing a tux to a dinner or theatre production, to have great fellowship with other adults; I believe this may have been lost along the way. Aside from progressing generations and modernistic ideas, the idea of wanting to dress up (per se) decreased dramatically. The trend to wear more "urban" clothes isn't too much of the issue; it is more so how this recent trend is being worn.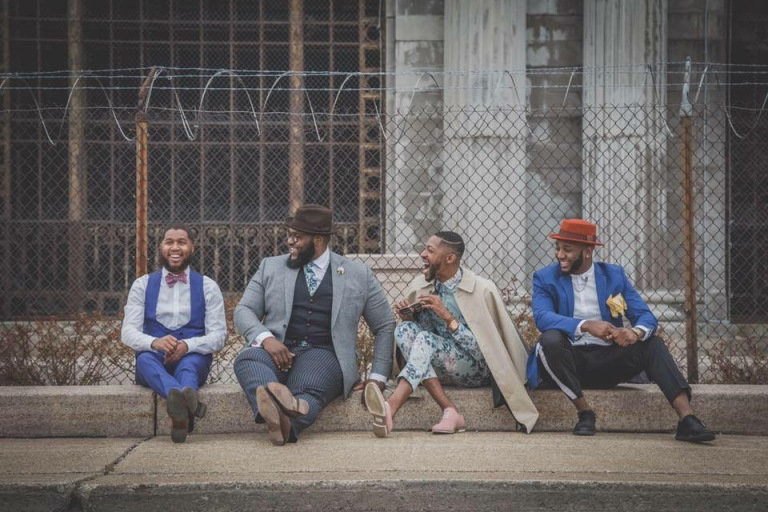 In the late '80s to early '90s, the idea to appear hyper-masculine by sagging and wearing oversized clothing became quite popular. Let me also be clear, I did partake in this. For me, it was identity issues. Hip-hop and the rising Rap culture played a huge part in my decisions to appear flashy and masculine. I am in no way condemning this form of self-expression. What I am saying, however, that the media has portrayed our culture in a negative way that associates certain style of dress with crime/violence and the choice. In turn, our black men have been labeled as thugs and deemed unfit.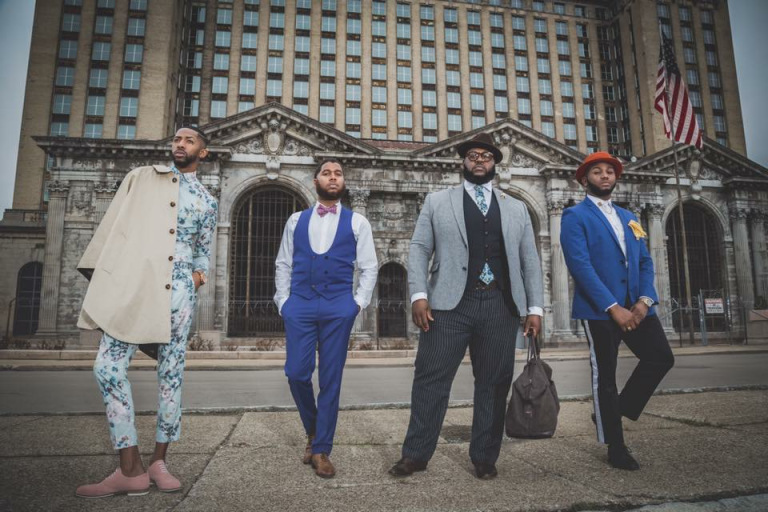 I was inspired to bring this movement to Detroit for a few reasons. The first being, it catered to my semi-recent love of men's fashion. I do appreciate the tailored fit of clothing, suits in particular. I believed it was a great start toward my path to be involved with style. Second, I also had a negative stereotype of Detroit. I had lived in surrounding areas my entire upbringing and when I graduated high school, I moved away as I attended college. I made a vow that I would never move back because my ignorance thought, "nothing is there for me." Due to circumstances, I was forced to move back to Michigan and felt so out of place. I do believe everything happens for a reason. I started employment in the heart of downtown Detroit so this opened my eyes to what I had been missing all of this time. The architecture of all the buildings is amazing. The local eatery's and black-owned businesses that have served the communities for years are a part of my history. I began to see and become part of the rebuilding of the famously known, Motor City.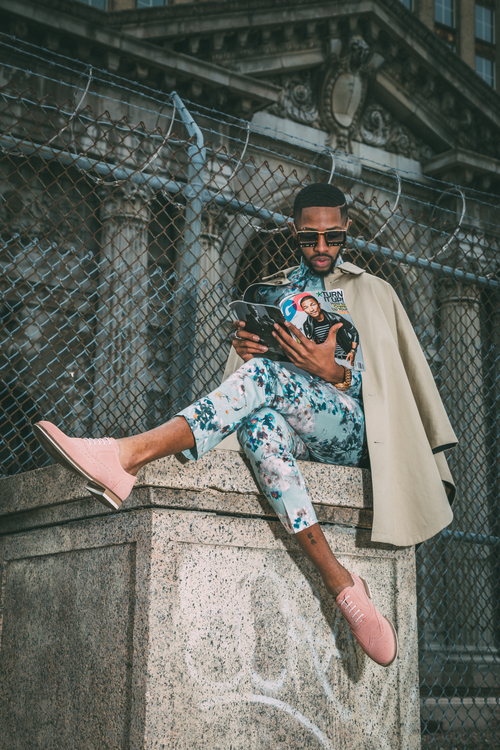 Fast forward to the photo-shoot, I had never been to Michigan Central Station in my 28 years of living. I saw the vacant building standing there and I immediately knew that was the location. The idea of the central location of former tourism being refurbished was the perfect location to symbolize the Motor City is making a comeback! The bankruptcy, the crime, the decline in population will no longer be attached to our name. You will never again be who you were. My love for the city of Detroit has dramatically increased and I want to be the help in being "The New Stereotype." Again, this is not the mandate to change appearance for acceptance. This is the opportunity to be willing to unite in brotherhood; to broadcast we are successful, we care about city, we care about our culture—we are The New Stereotype.
See more pictures of the series below: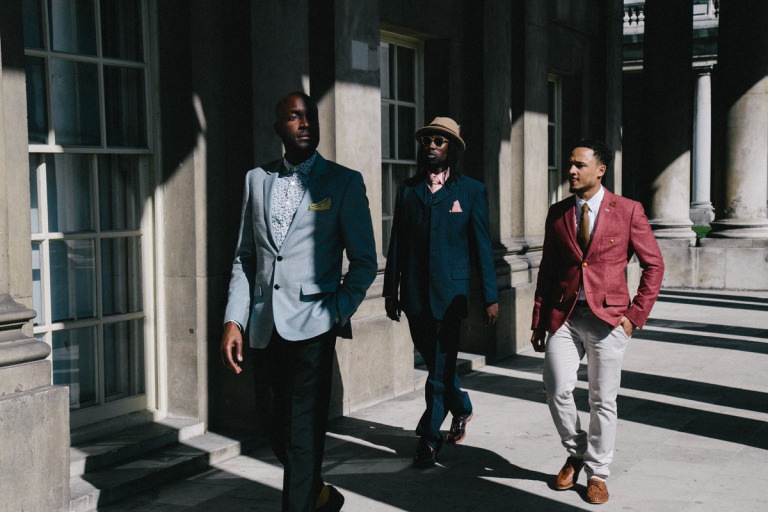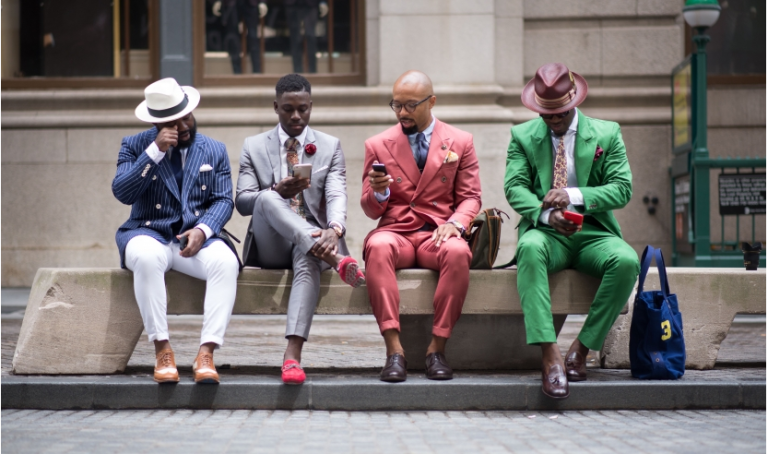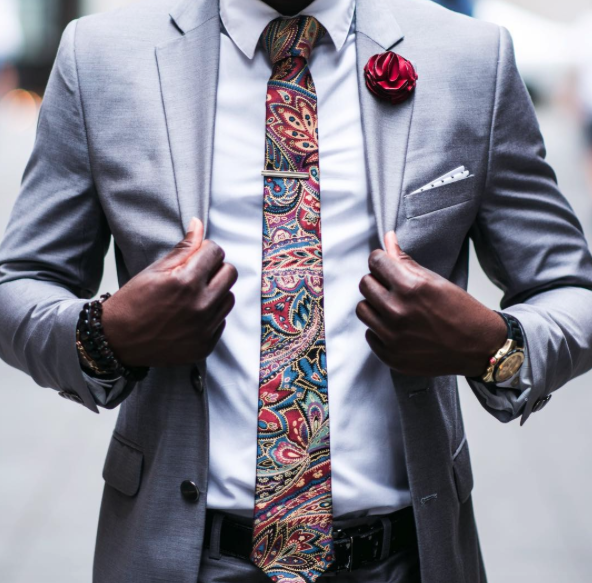 There's also a "Queen Edition" of TNS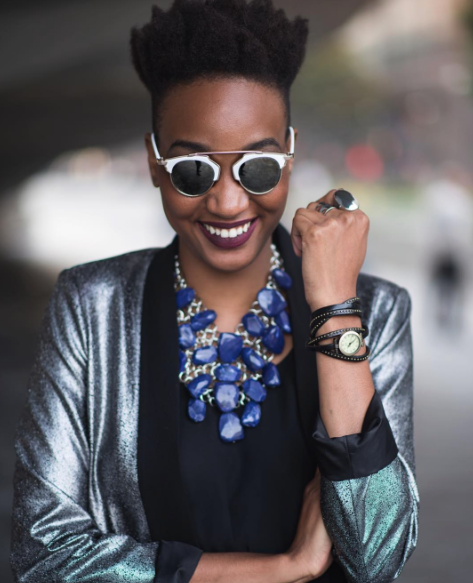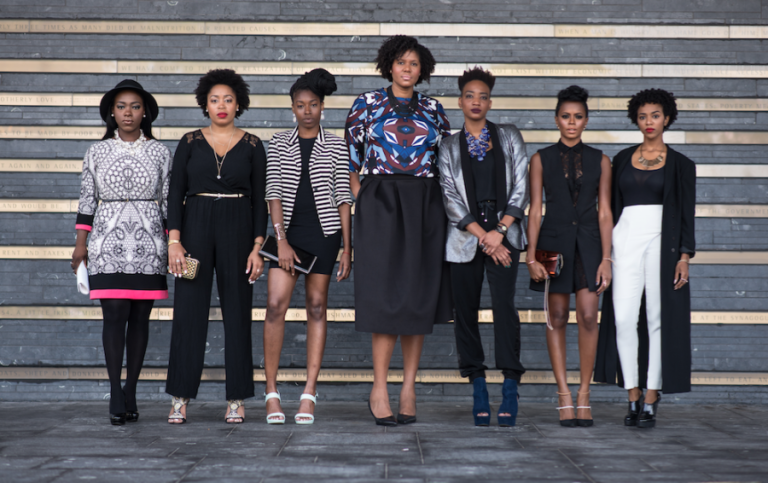 Tony Weir (going by the nickname "Redd" because it is his favorite color and natural hair color) is 28 years old and a Senior Analyst at Quicken Loans. Without music and fashion, he is not sure if he could function. He also loves to cook, travel and just have a good time. Once he can get caught up with life, he plans on finishing his degree at Bowling Green State University in Psychology/Sociology.