We Are Social, the creative agency based in NYC, has published its annual report on digital use and trends worldwide.
The highlight: "more than 4.5 billion people now use the internet, while social media users have passed the 3.8 billion mark. Nearly 60 percent of the world's population is already online, and the latest trends suggest that more than half of the world's total population will use social media by the middle of this year".
"Digital 2020" shows that the growth of penetration, adoption, literacy, and engagement registered last year in Africa continues overall, driven by improved connectivity and the increase of mobile connections.
Compared to 2019, Internet users on the continent have grown (as of end January 2020) by 10% and active social media users by 12%. The highest and lowest percentages of penetration are found in Southern Africa (60%) and Middle Africa (22%), but the latter has registered the highest growth of Internet users globally: 40% more than in 2019. The DRC and Republic of Congo lead the global ranking, with an increase of 122% and 126% in the year-on-year number of Internet users. However, the bottom three countries with the lowest level of Internet penetration globally are African: Liberia (12%), Guinea-Bissau (13%), and Central African Republic (14%).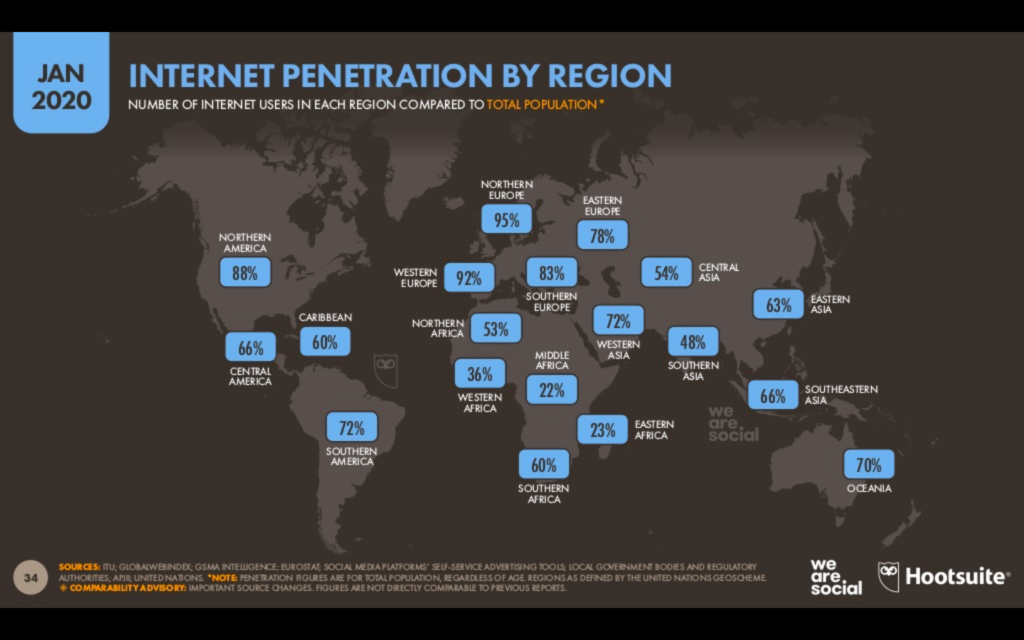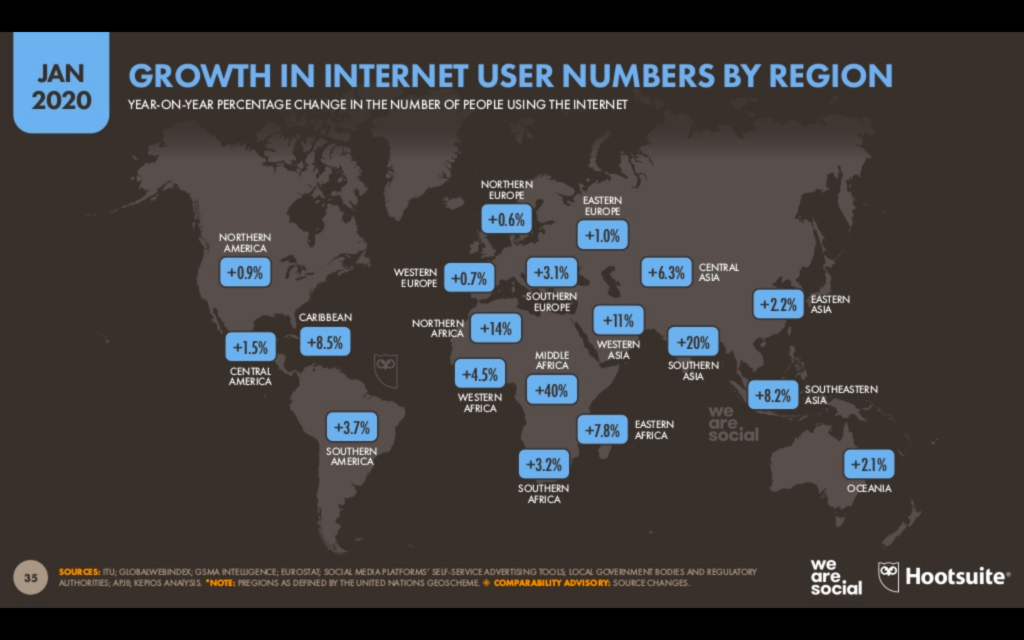 Middle Africa is also the region in the world with the lowest number of active social media users (6%), followed by Eastern Africa (8%) and Western Africa (13%), whereas outside of the continent the lowest percentage is South-Eastern Asia (6.3%). Again, however, looking only at Africa, the figures are encouraging, as Middle and Eastern countries have registered respectively a 18 and 12% increase in the number of social media users.
South Africa is the tenth country in the world to have had the highest change in the absolute number of social media users at +19% and it is the ninth for average time spent on social media daily (3:10 h) by users aged 16-64. Nigeria is fourth with 3:30 h and Kenya is seventh (3:23).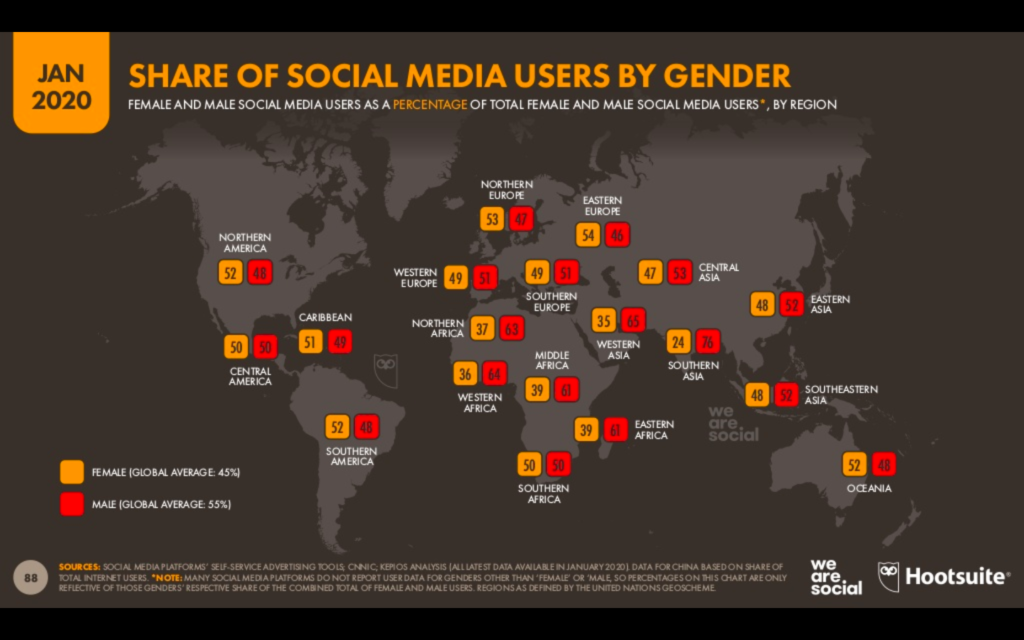 More data can be found by clicking on the name of individual countries in the slides available freely on the agency's website.
It would be interesting to see how these data fit into granular information about digital use in the creative industry sector in Africa and what the data are like across specific demographics and regions in each country.