Victor Reginald Bob Abbey-Hart is a designer and sculptor from Ghana's coastal town of Saltpond. He officially launched Gavachy, a ready-to-wear brand of luxury "Neo-African" styles, in 2015 and has since showed several times in Ghana, Nigeria, and Togo, before relocating to Europe. Ghanaian aesthetic, particularly traditional textile designs and architecture, inspire his work. For "Occularcentrism", his SS2018 collection, Victor revived 1920s fashion with inserts and panels of hand-woven kente that emphasise the fabric's visual appeal.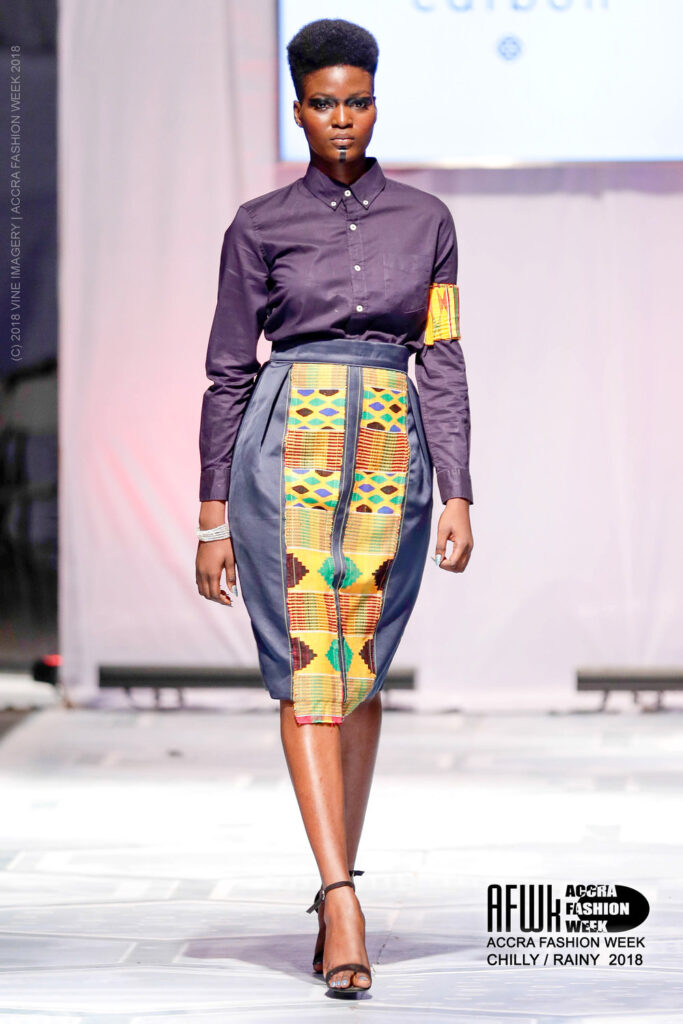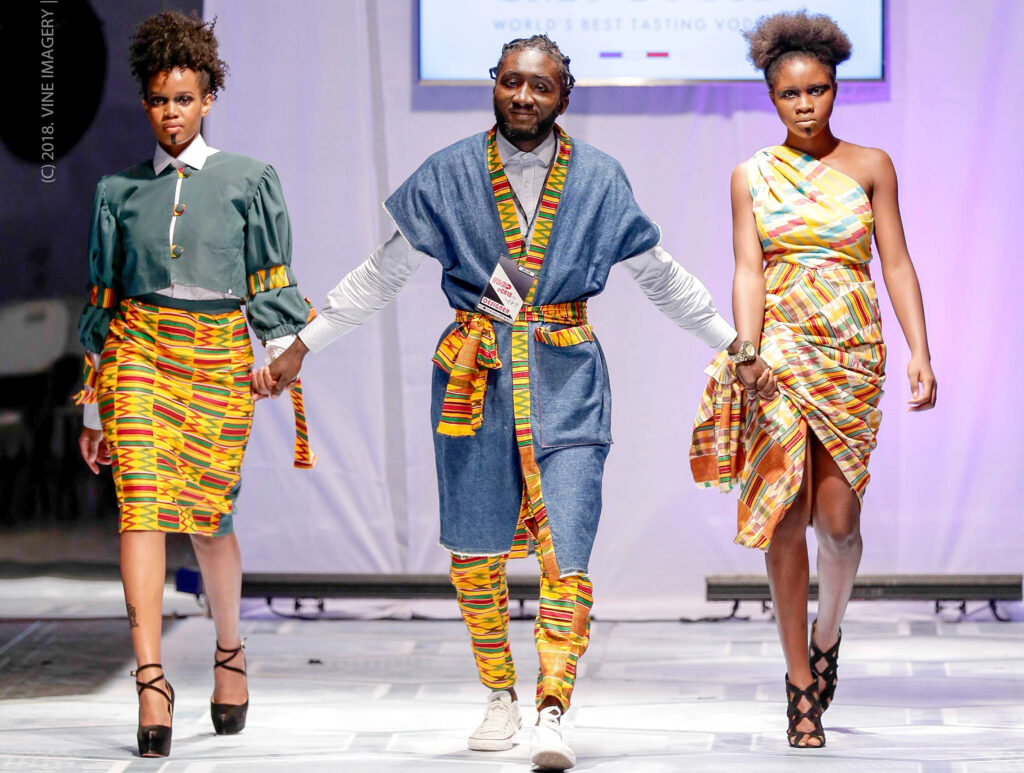 Victor was awarded a grant to enrol at Haute Future Fashion Academy in Milan, where he improved his knowledge of Italian fashion design with a focus on the Italian silhouette. He is now associated with the fashion atelier Vicini d'Istanti in Bologna. His second collection and the first one he designed in Italy, called "Rebirth", launched last spring at the peak of the pandemic and features garments made with wax that bear the message "stay safe". His third studio collection, that is in the making, veers toward androgynous looks and again references his African roots.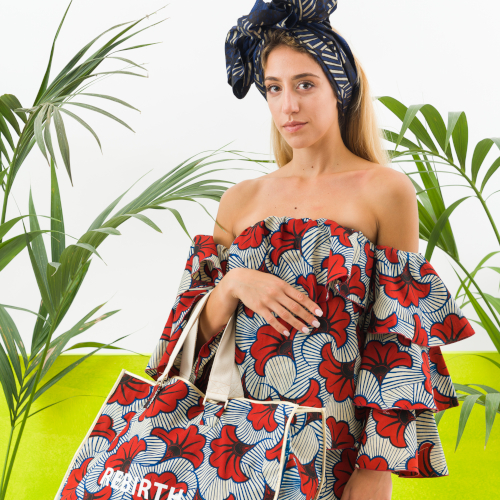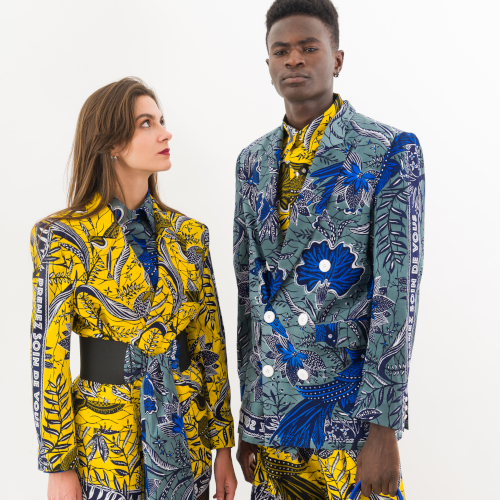 Victor is one of a (slowly) growing number of African designers operating in Italy and the first I contacted for a new project that I'm carrying out with Caterina Pecchioli, the co-founder and art director of the project "B&W – Black and White: The migrant trend". He has a clear vision of the place and value of Ghanaian heritage in his creative philosophy and of the contribution of African talents to Italian fashion. He is dissatisfied with the mainstream approach to multiculturalism, which he believes has led to "misappropriation" of non-Western cultures. This is due to the fact that most brands do not seek out creatives from the South and do proper research. The diversity of African cultures and design scenes is overlooked for generalisations (the common "Africa is a country") that are based on superficial knowledge of what happens in countries like South Africa and Nigeria, which have become stand-ins for the whole continent.
"Those with powerful voices are the cause of wrong narration"
In the face of widespread cultural appropriation, Victor feels compelled to engage in what he describes as an effort to "educate" his audience, using fashion to "give a great narration of my culture which will […] inform people about their perception". He claims that his designs are based on "detailed storytelling" tailored to his specific background and that is only destined to grow in his future works.
As he often remarks, working in Italy has improved his knowledge of the whole design process and he has learned to grasp and anticipate customers' needs. More importantly, he mentions "inclusion" and "social change" as the building blocks of his work. Vicini d'Istanti opened in 2017 to provide asylum seekers a "space of sharing, creativity, and social advancement" and Victor fully embraces this ethic of hospitality. His own experience is one of weaving and bonding that designs clothes imbued with stories and invitations to learn and co-create not only garments, but lifestyles.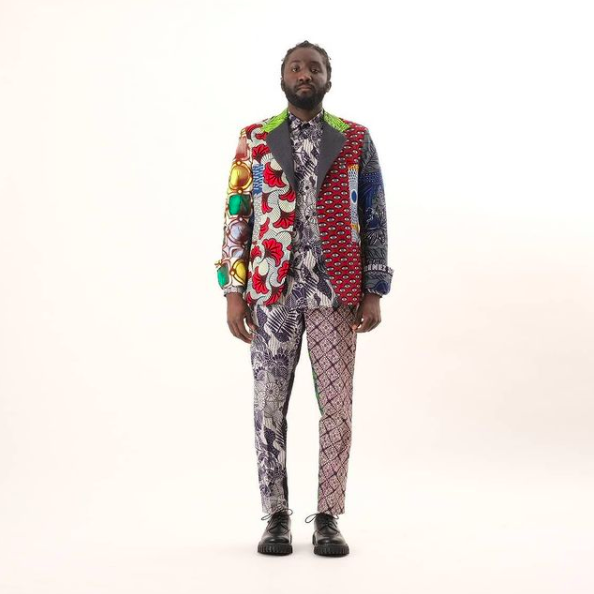 Victor's experience sheds light on the journeys of the designers from the South who make it to Italy. He was at the "B&W" laboratory organised in Rome in the fall of 2019, which brought together migrant designers, industry stakeholders, professionals, and scholars around the themes of cultural dialogue and social solidarity in Italian haute couture.
The laboratory highlighted the rich web of meanings and practices that the migrants bring to design and their active contribution to furthering a culture of integration in Italy, while opening the "made in Italy" tradition to voices from outside and the margins of the global fashion system.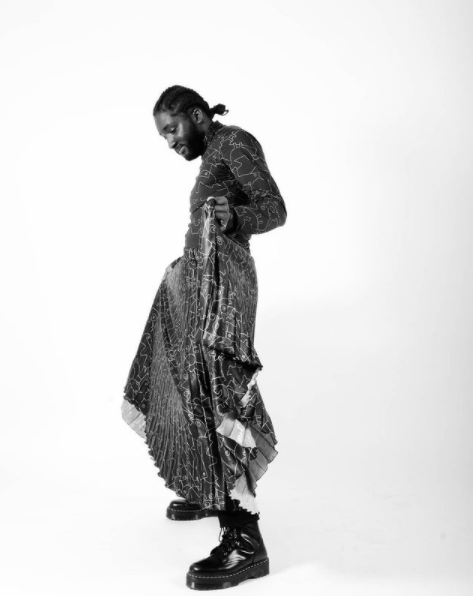 The new project with Caterina stems from this ongoing research. It will include in-depth interviews with several designers with a migrant/refugee background with different levels of experience working in haute couture. The aim is to explore how multiple cultural perspectives make their way and are accommodated in-to Italian fashion and what arises from this encounter in symbolic and material terms. For our first publication, due later this year, I have interviewed Victor several times and he has generously shared with me his opinion on multiculturalism, sustainability, and cultural contamination and insights on what he has learned since he begun designing for the Italian market.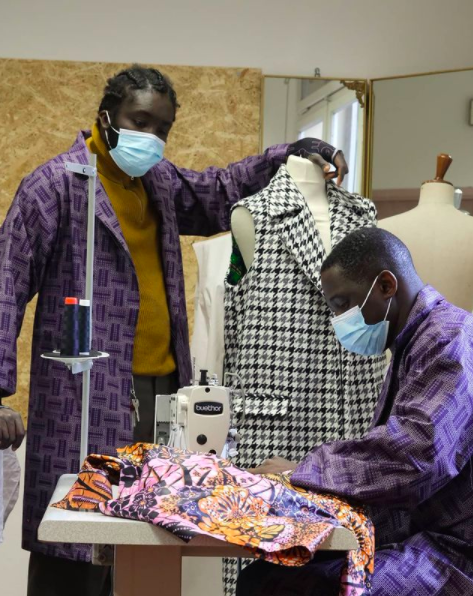 The "BlackFashionMatters" movement and its more recent, local incarnation "We are Made in Italy" promoted, among others, by designer Stella Jean, has highlighted the embarrassing lack of diversity of the Italian fashion scene and foregrounded a number of black designers. The visibility and acclaim they earned was much needed. But the limelight and runaway are only one element, a respite, from the process of dialogue, resistance, and compromise that being black in fashion (as in any other profession, all the more so creative ones) entails. There needs to be more work (and of course more activism) to push forward talented individuals who pay the price of ignorance and prejudice. A first step is to recognise that visibility does not necessarily mean integration and that integration is never an end, but always a process.