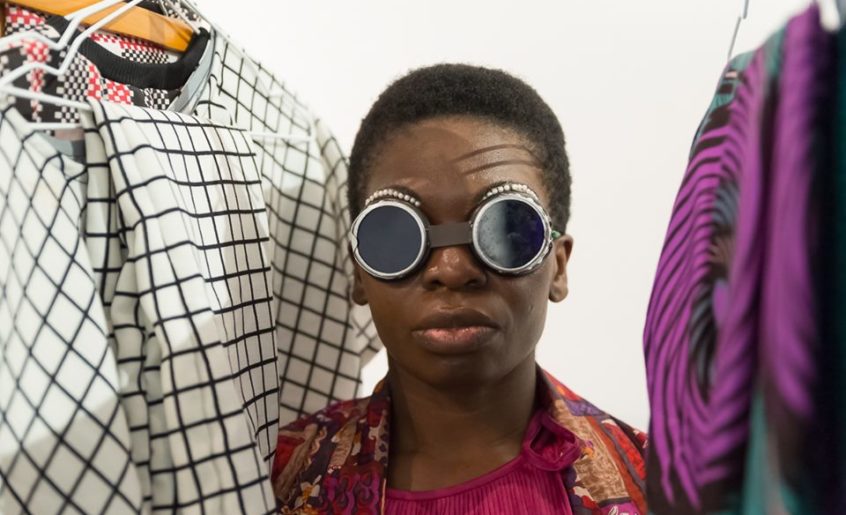 On 5 October I was at MACRO Asilo, Museum of Contemporary Art, Rome, for "B&W – Black & White: The Migrant Trend". This four-week intercultural laboratory (sponsored by Progetto Agata Smeralda Onlus, technical sponsor Puntoseta) was directed by Caterina Pecchioli (Nation25) in collaboration with A.I. Artisanal Intelligence and FUM Studio.
B&W is a collaborative project that promotes a "migrant trend" in Italian haute couture through research activities, exhibitions, counselling, best practices, and training, connecting fashion professionals, institutions, and scholars with migrant tailors and designers.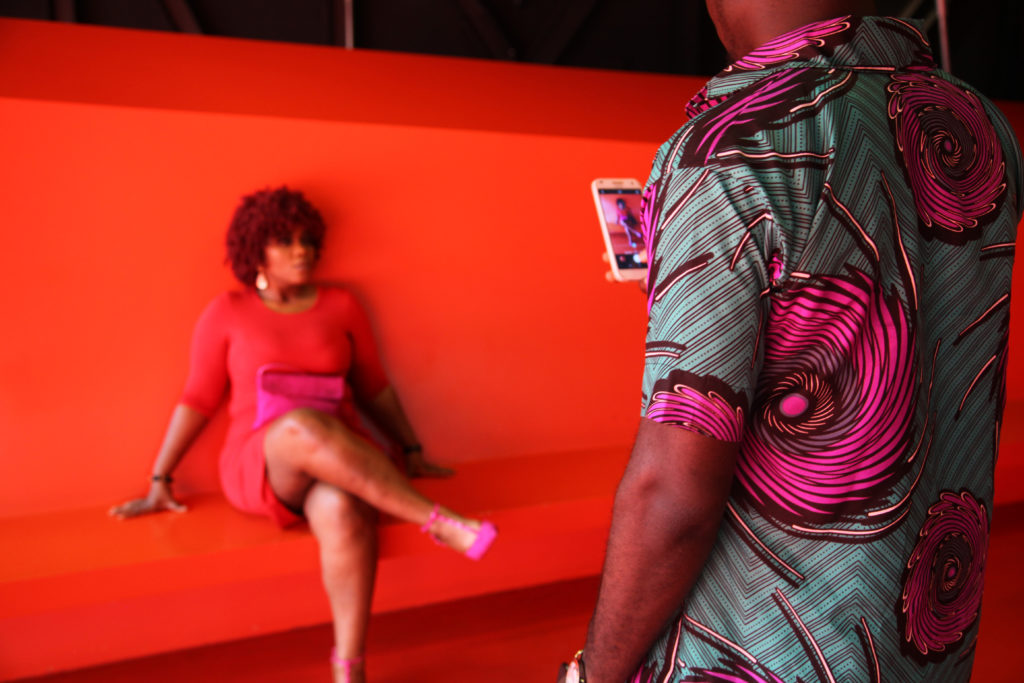 Pecchioli is a multimedia and multisciplinary artist exploring the critical aspects and effects of power on mass behaviour and socio-cultural and political dynamics. She is a co-founder of Nation25, the art collective that created the Nationless Pavillion at Venice Biennale in 2015 to raise awareness on the plight of the 51 million refugees currently seeking asylum in countries other than their own.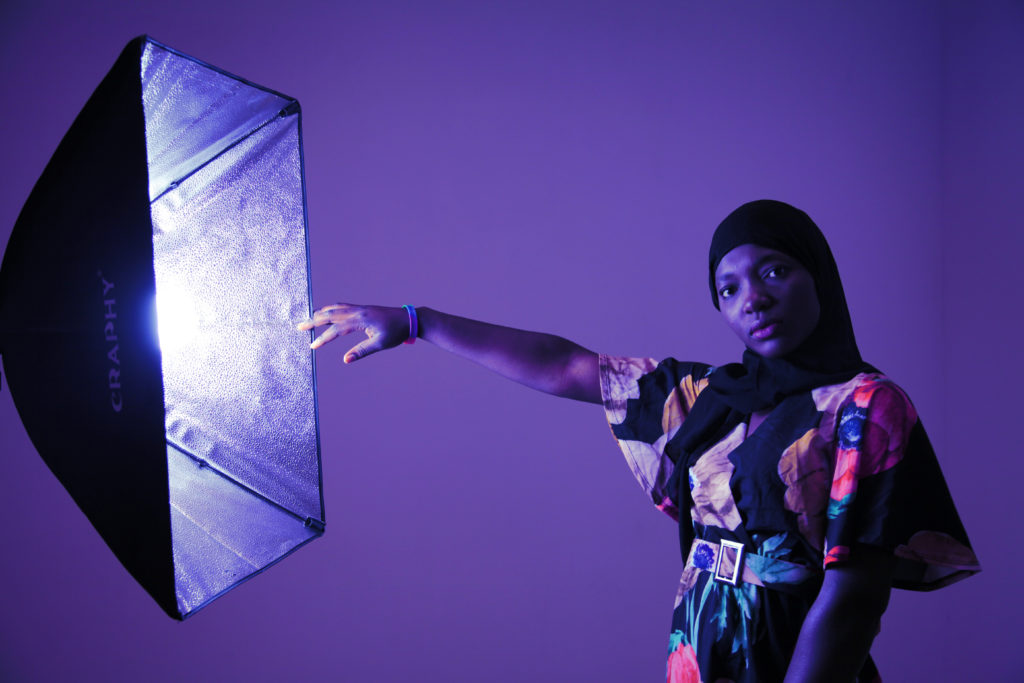 B&W took off earlier in the summer to examine the daily dress practices of migrants in Italy, a heterogeneous population that includes legal and illegal immigrants, asylum seekers, and refugees hailing principally from West Africa, Southern Asia, and the Middle East. These people dress in a distinctive and original style that mixes multiple influences, cultural traditions, and trends. A call for tailors was circulated in June, involving several workshops throughout the summer and the second phase of the lab.
Watch Caterina Pecchioli talk about B&W here (interview is in Italian).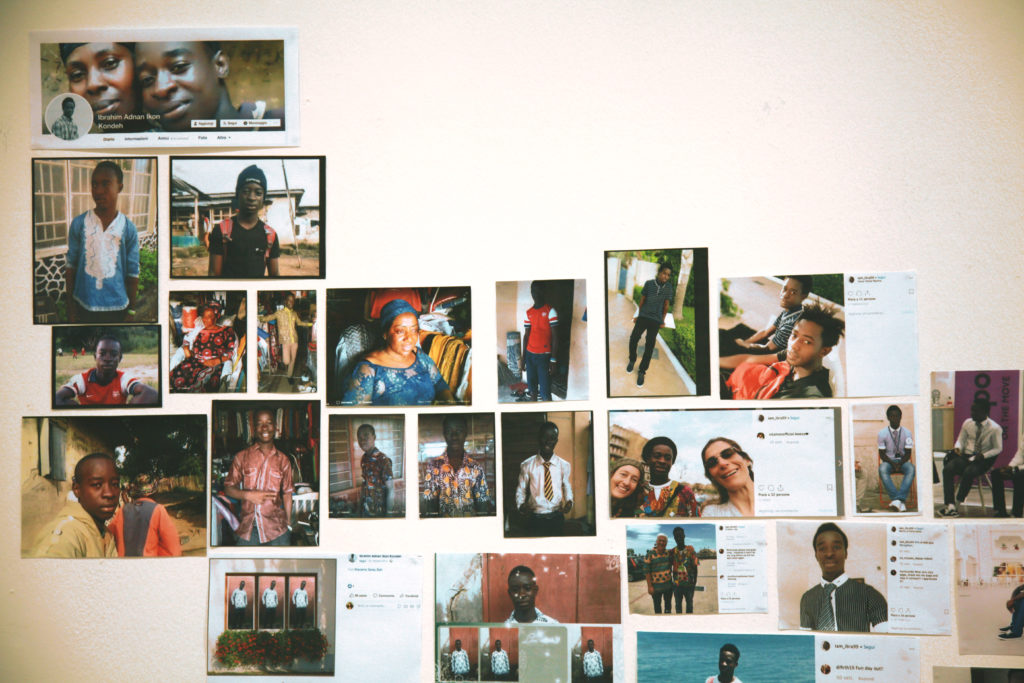 During the kick-off phase of the project (running at MACRO Asilo from 25 June through 7 July), the participants created "facebook moodboards" to document the evolution of the migrant style and started an exchange on their way of dressing and the garments that they make. A.I. Artisanal Intelligence then invited some of the participants to take part in "The Shape of Water", an event hosted at Altaroma Summer. Read about it here and here.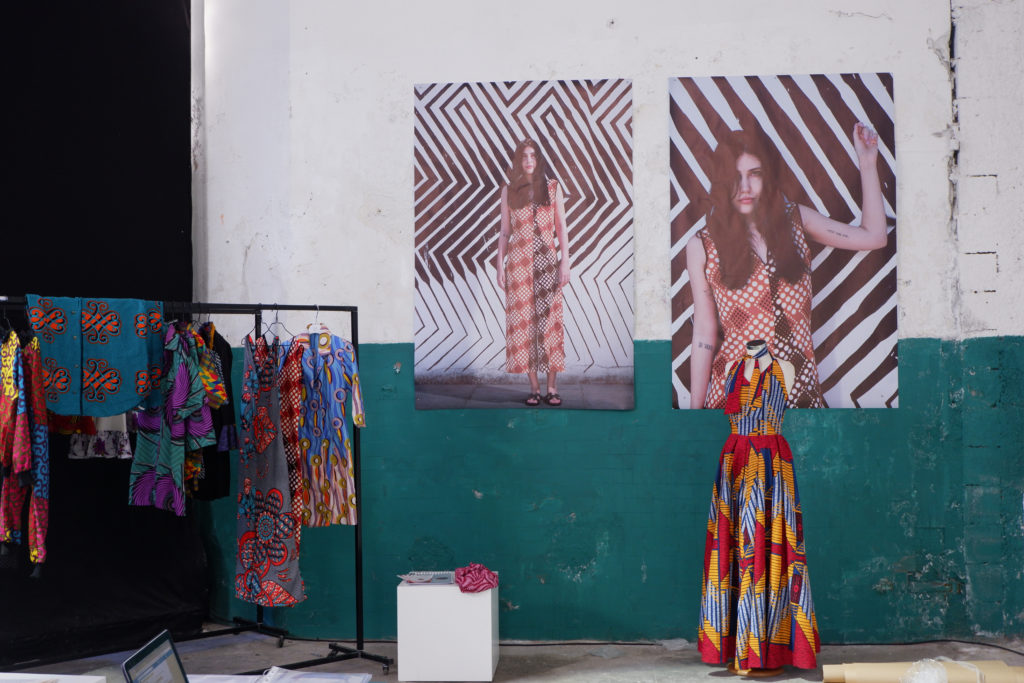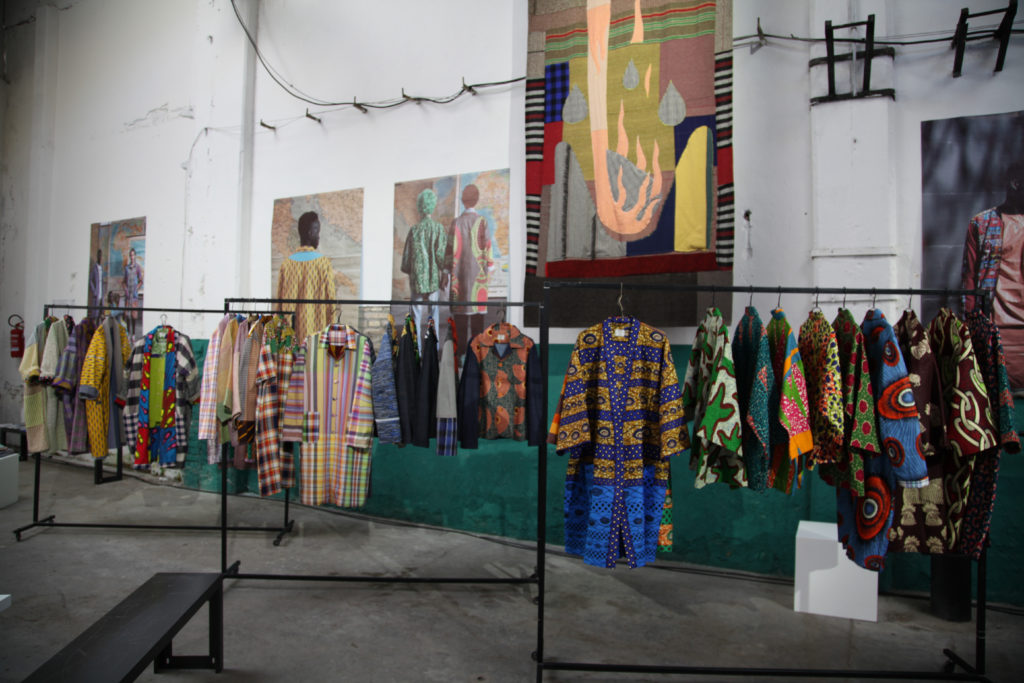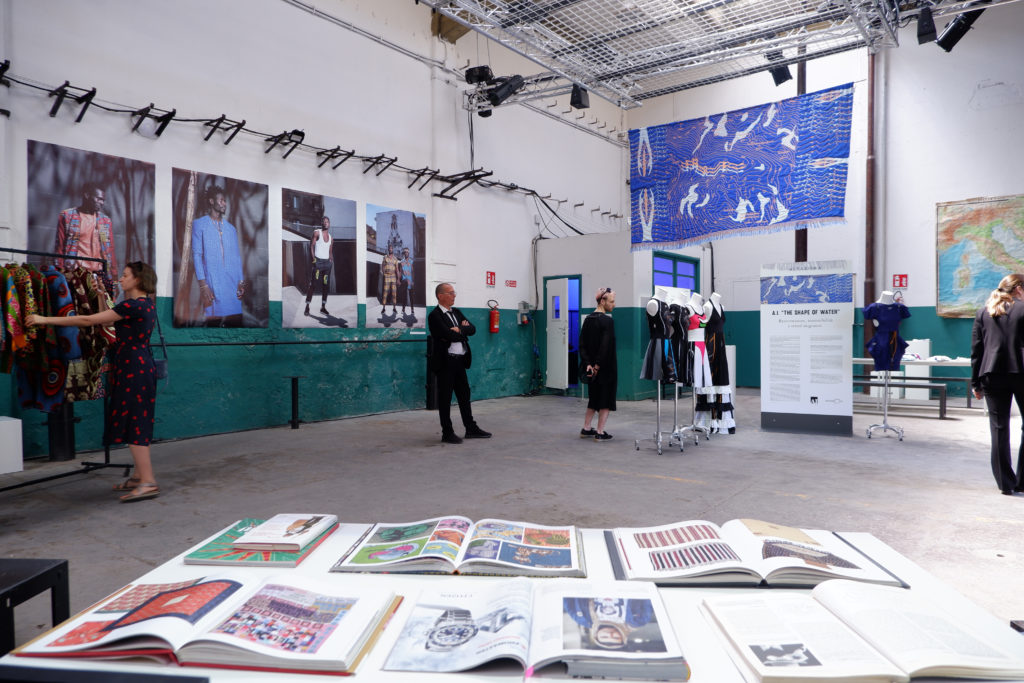 There, Moustapha Sylla (Sylla Sarto) and Nosakhara Ekhator (Nosa Collezione) showed the collections they realised with Atelier Trame Libere and Talking Hands, two ethical design labs that employ and train West African migrants living in detention centres and temporary facilities in Central and Northern Italy, respectively. Talking Hands has shown at other international occasions too, including the design fair Gdynia Design Days and Porto Design Biennale. More recently their collection Mixité was present at Vanice Fashion Week, in October.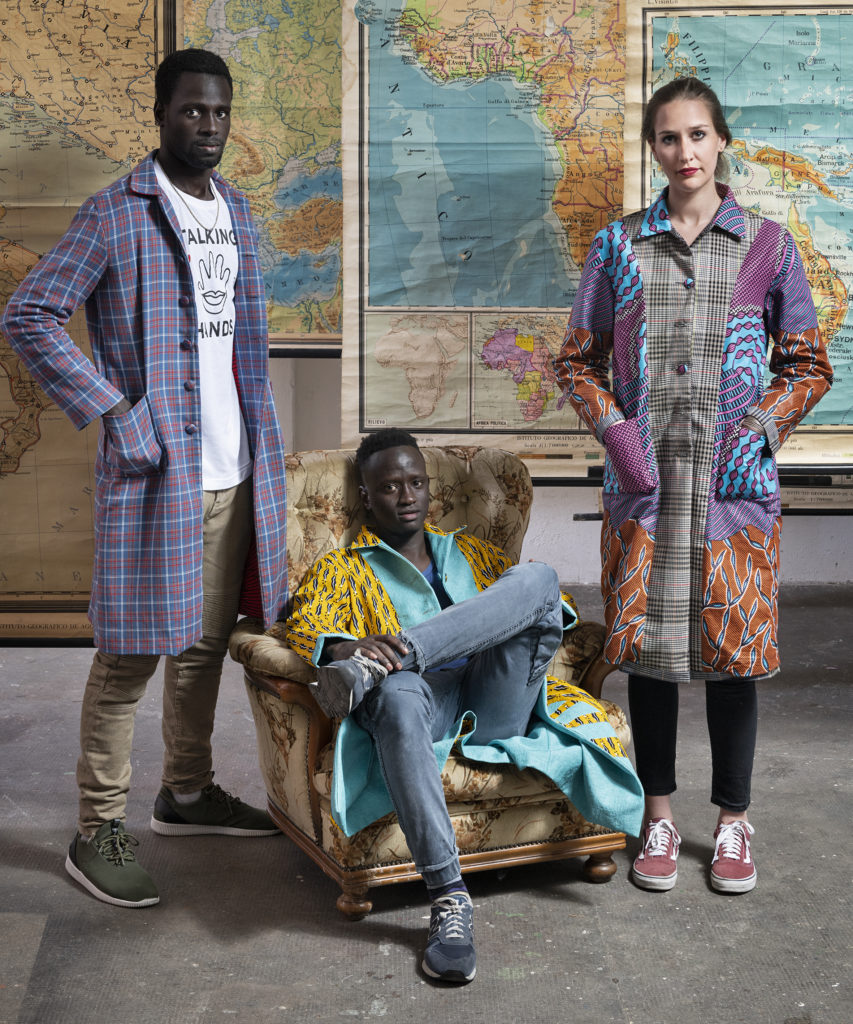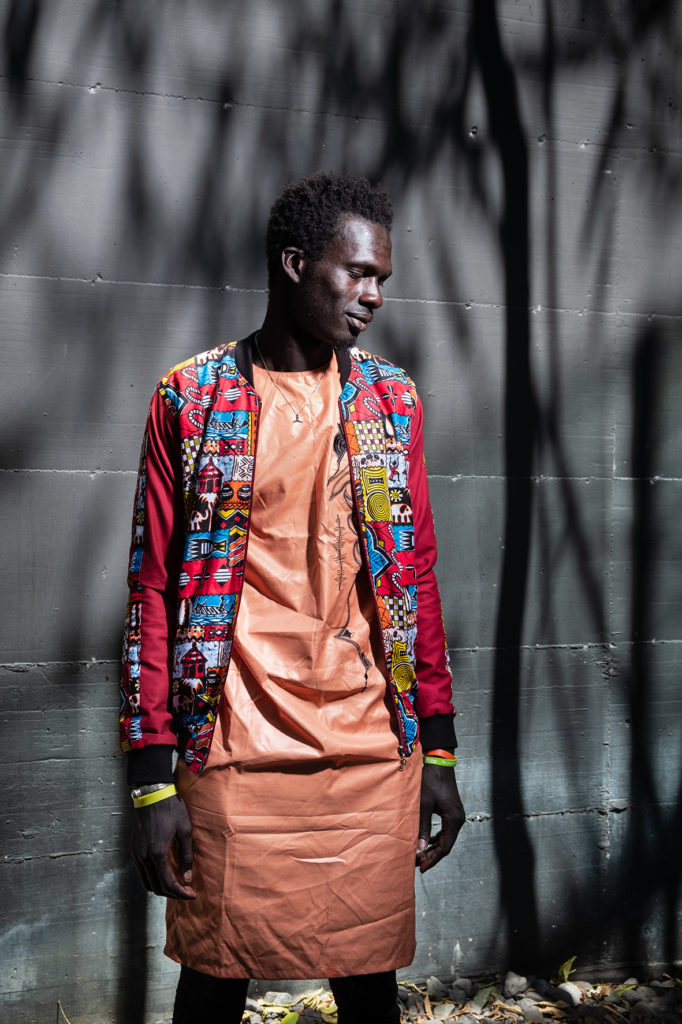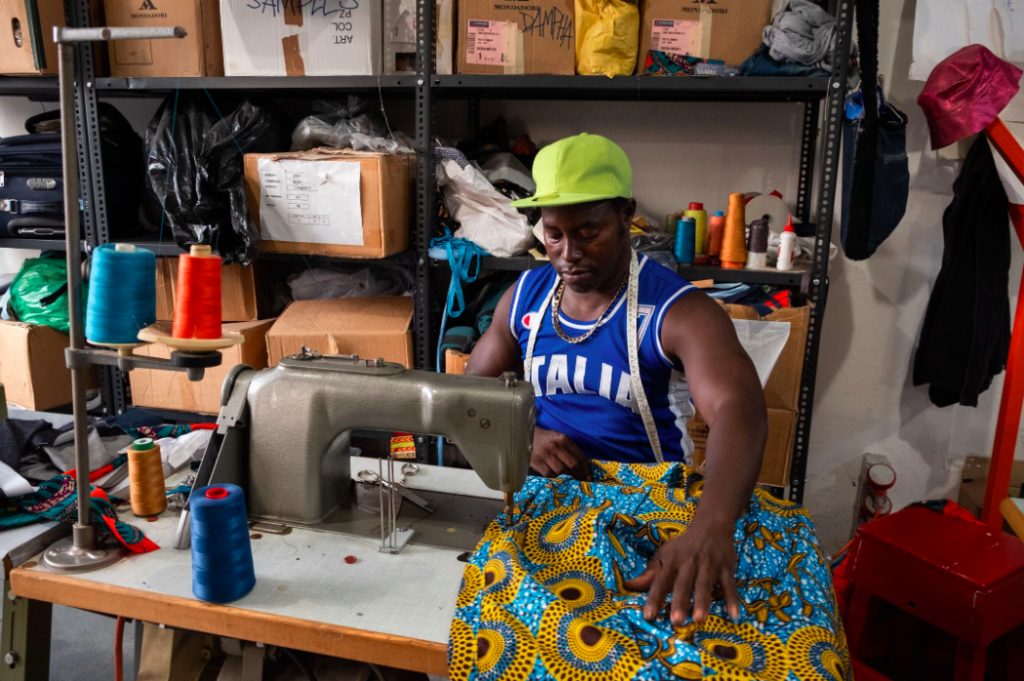 B&W untangles the web of references and "myths" that the migrants weave into their transnational movements and styling practices to tell a new story of migration and cultural dialogue. The migrant style manifests cultural syncretism, highlighting, in an immediately visual and material way, innovation and positive change in the face of Italy's conservative zeigeist at this critical historical juncture.
B&W offsets the dominant narrative, working from within the exclusive world of haute couture to highlight and encourage the migrants' positive contribution to innovation, at the same time promoting ethical practices, sustainability, and inclusion.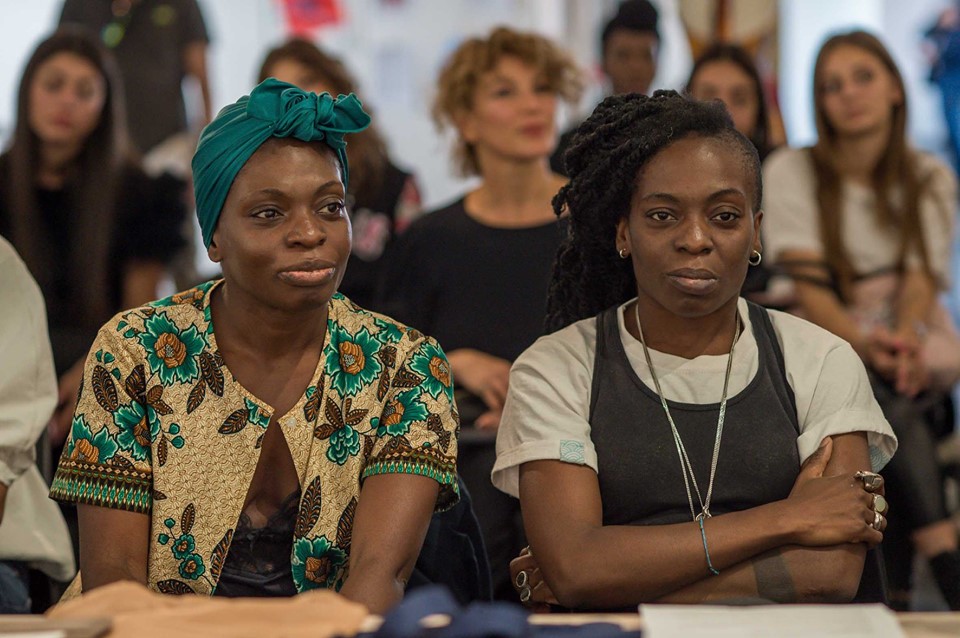 The October activities (running Oct 1-13) followed up on the preliminary work of the summer, bringing together fashion experts and professionals to pool ideas and resources toward the launch of a platform that will support the access of emerging migrant designers and brands to the Italian fashion system through ethical training opportunities, internship, mentoring, production, communication, and consulting.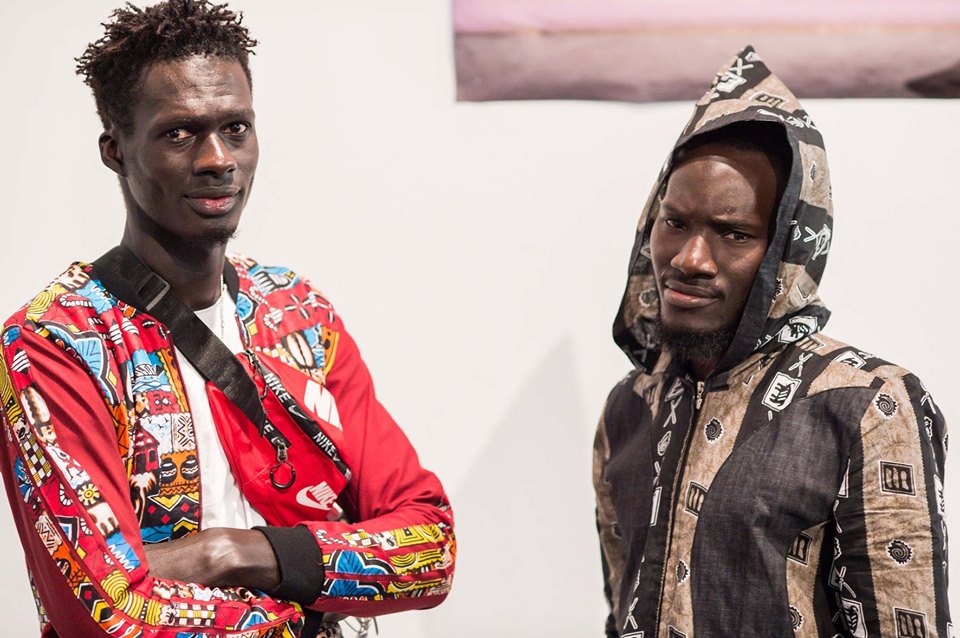 The two-week programme included roundtables on sustainable fashion, brand identity, retail and distribution platforms, and ethical fashion, and masterclasses in tailoring and fashion design. The stakeholders involved included Moleskine Foundation, Fashion Revolution Italy, and Vogue Italia. A B&W Workshop (Officina B&W) with Ilaria Bigelli and Paolo Rinaldi of Rome Fashion School, Accademia Costume & Moda, followed the roundtables, involving the participants in the creation of a luxury bum bag.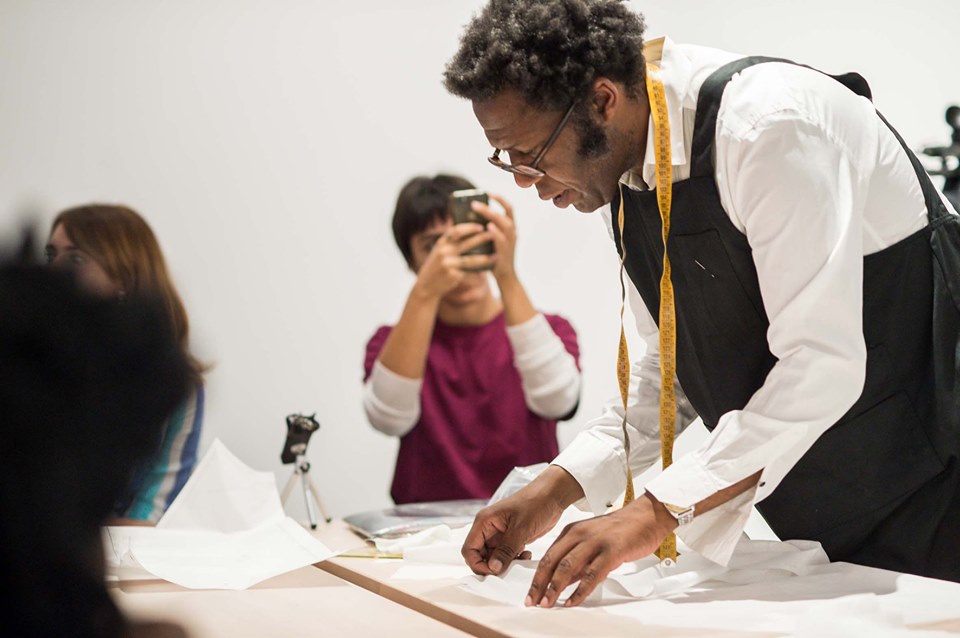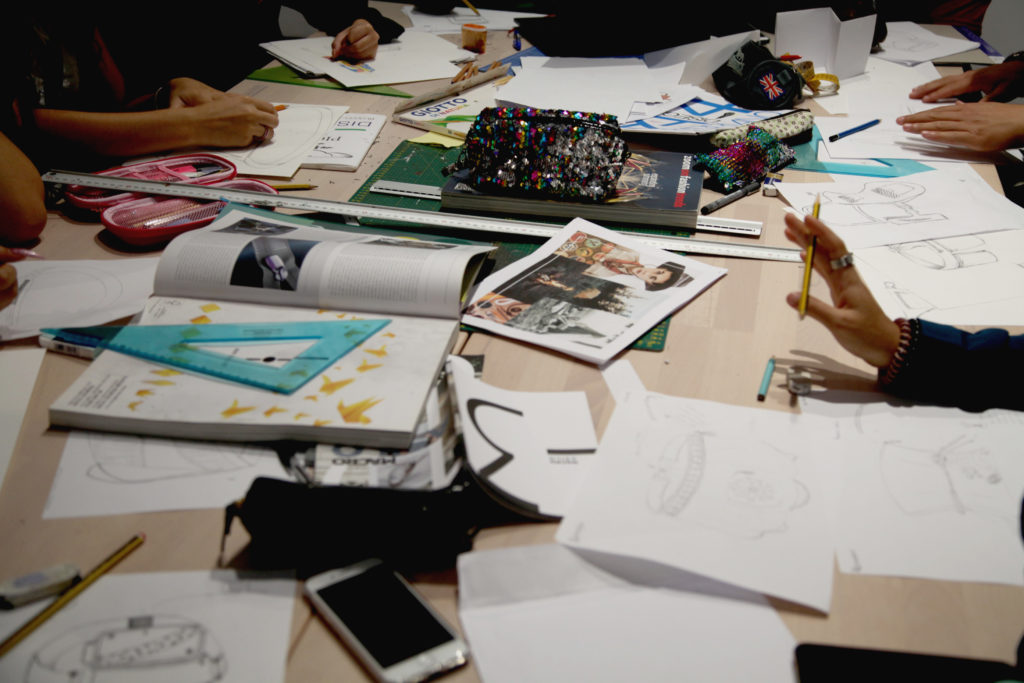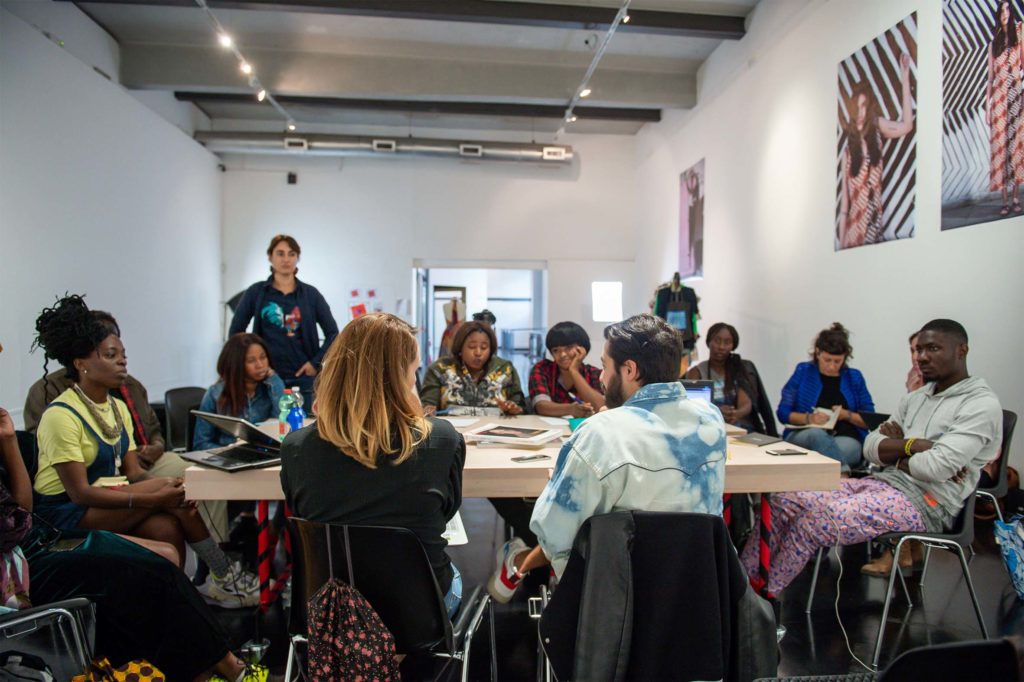 I was invited to speak about afrosartorialism at the focus group on cultural appropriation and migrant fashion along Marina Spadafora, designer and coordinator of the Italian chapter of Fashion Revolution, and Stefania Ragusa, journalist and expert of African fashion and arts. Our talks and the debate that followed highlighted different positions and views of what cultural appropriation is, how it affects fashion and style practices on the continent, and what African actors can (or cannot, to some) do to preserve intellectual property on specific products and practices.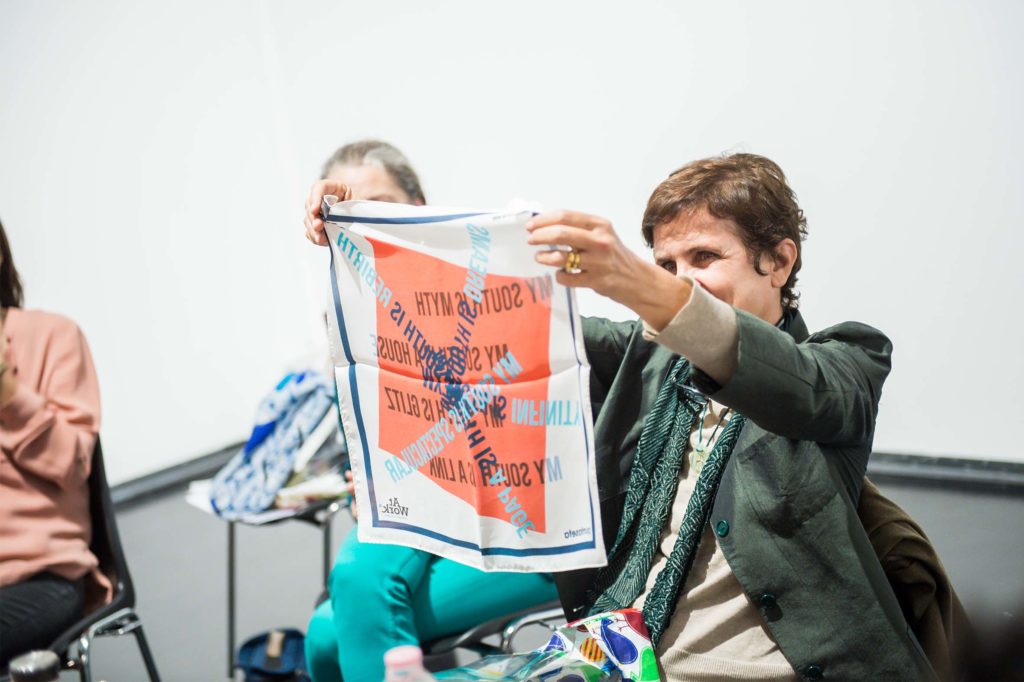 In 2019 B&W has created a solid network of fashion professionals, scholars, social workers, and migrants working to promote inclusion, sustainability, research and innovation through fashion. The collaboration with Lupo Lanzara, deputy chairman of Rome Fashion Academy, has allowed the intercultural project to sponsor a grant to enrol Nosakhare Ekhator of Nosa Collection in the foundation course of Accademia del Costume e della Moda, Rome's main fashion school.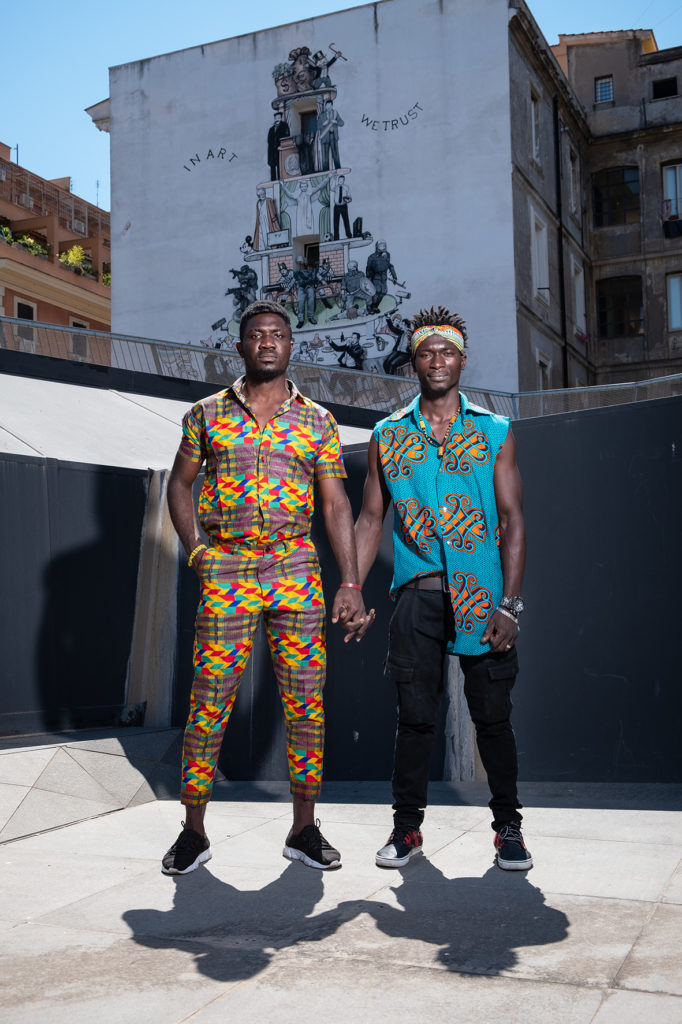 At present, Pecchioli is overseeing the launch of B&W's online platform and on devising further strategies to help the professionals and professionals-to-be to receive visibility and recognition in Italy. She plans to convene more meetings in the future that will encourage collaborations among the designers and brands and further research activities around the migrant trend. Finally she is hard at work to turn the skills and competences that the migrants bring to fashion into a coherent narrative of innovation and positive change.
Participants to the labs:
Nosakhare Ekhator (Nosa Collezione)
Moustapha Sylla (Sylla Sarto)
Atelier Progetto LaiMomo & CARTIERA (Lama di Reno, Marzabotto, Bo)
Atelier Trame Libere
Atelier Progetto LaMin (Rome, Messina)
Atelier Coloriage (Rome)
The sewing cooperative (Rome)
Temporary Roots (as part of the project Action Women) (Castel Volturno, CE)
Midé (Rome)

Participants to OFFICINA B&W:
Federica Ciacci
Atelier Trame Libere
Francesca Paiella
Cherif Niag and Omar Diallo (Coloriage) (day 1)
Monica Biancardi's class of Istituto Diaz
Nosakhare Ekhator (Nosa Collezione)
Victor Abbey-Hart (Gavachy)
Maria and Karima 2G
Nigar Sultana Tania and Penda Diallo (LaMin Coop)
Cover image: Italian performer Karima 2G photographed by Giorgio Sacher at B&W, MACRO Asilo, Rome.