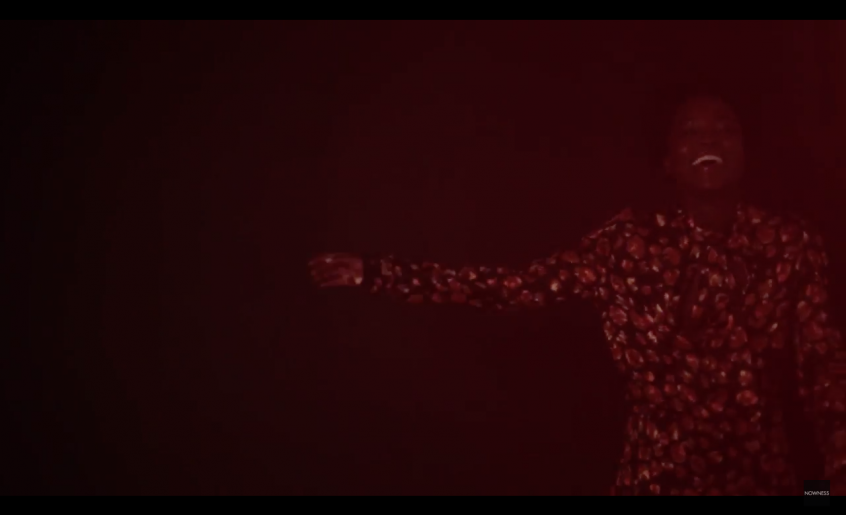 A new short film by Samantha Casolari is out, featuring Lupita Nyong'o dancing to music by Valentin Sip.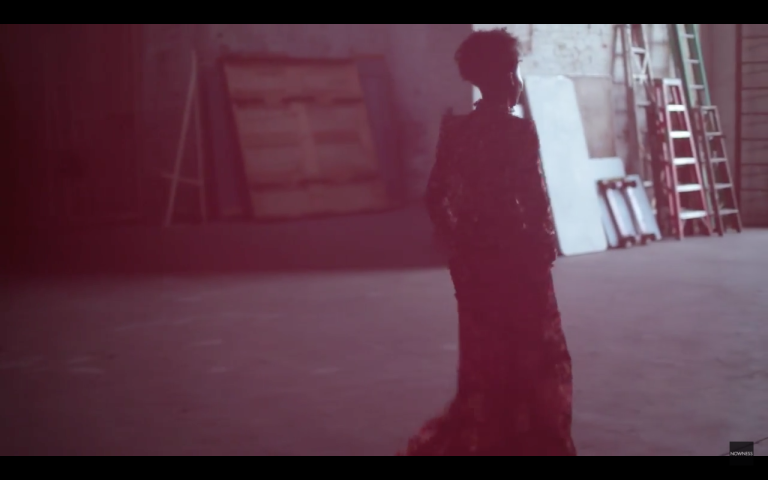 The caption reads:
Oscar Award winner and star of blockbuster-to-be Star Wars: The Force Awakens, Lupita Nyong'o loses herself in candid footage captured during her recent Elle UK cover shoot.

Lupita Nyong'o on the cover of the Jan 2016 issue of Elle in Louis Vuitton

Nyong'o on the cover of Elle UK sporting the Lanvin Resort 2016 dress featured in the film

This is not the usual behind-the-scene video. With jumpcuts, low light, and an atmospheric soundtrack Casolari makes it look like Nyong'o was caught in a dream sequence. It is an unmediated glimpse of the 'true' Nyong'o that plays into the actress' self-branding as a carefree and confident young woman, smiling at herself, uncompromisingly finding beauty in the 'small' things in life (excluding the Lanvin dress and the fact that she is actually shooting a promotional video for a huge fashion magazine…).

Her social media pages are full of visual fragments of self-discovery that invite followers and fans to sympathise and empathise with her. On Instagram, Lupita the girl next door continually marvels at the feats of Lupita the-almost-too-good-to-be-real icon. Mutual recognition and self-consciousness are the affective elements of her marketing strategy, which not only establishes a one-to-one relationship with members of her audience, but also contributes to cement a sense of collectivity and thus consolidate a vocal black fanbase that identifies with the playful, positive, and self-assertive attitude of the actress.

Nyong'o's Instagram: "lupitanyongo Behind The Girl are these Pretty Women. @iamthe8th and @littlefootlee hold down our hair and wardrobe at #Eclipsedplay @publictheaternyc"

"lupitanyongo Running into myself will never grow old. #thrilledNgrateful #EclipsedPlay @publictheaternyc #NowPlaying"

"lupitanyongo Wow! That was dope. #straightouttacompton @Coreyhawkins"

The Elle video is, naturally, a piece of promotion. Nyong'o is due to appear again on the big screen in J.J. Abraham's upcoming Star Wars: The Force Awakens, where she impersonates Maz Kanata. She has been active doing cover interviews for several magazines, including  Rhapsody Magazine and Essence, and appearing in television and at public events.

Nyong'o at her most carefree in a geometric cut on Rhapsody Magazine

On such occasions, she has spoken about the lack of diversity of mainstream media, using bold style choices to counter racial stereotypes.