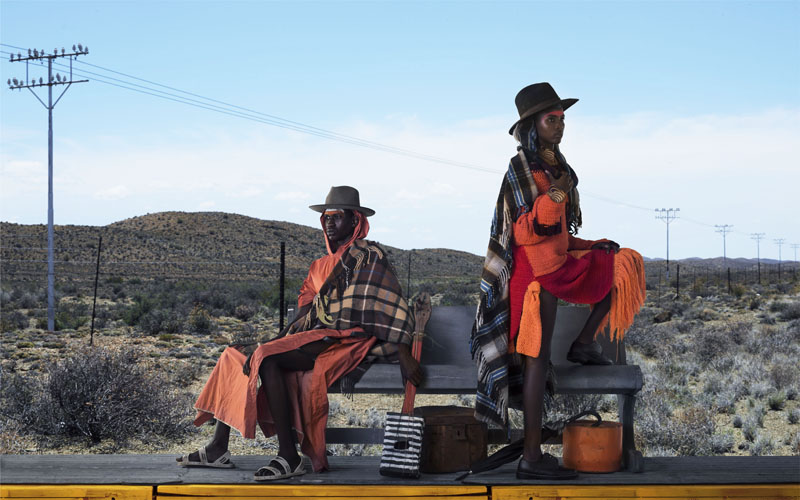 From the photographer's bio:
Kevin Mackintosh was born in Africa, but left 15 years ago for the United Kingdom, ( where he lives, dividing his time between New York , London and Paris).

While his work expresses a personal ' universe' that combines an interest in European cinema, theatre and art, there is something about the largesse of his native country's landscape and its many cultures which has left indelible marks.

Notable too, is how the ancient mysticism of Africa fuses seamlessly with his own legacy of European fables: his effortless grasp of Fellini-esque surrealism with contemporary magical realism and his strangely unquiet magpie interiors of memories lost and found.They all form part of Kevin's Universe- a meeting of still-life, fashion and a sense of sense of theatre.
An African Odyssey caught my eye for its use of colour contrast and use of some of the tropes of contemporary fashion photography.  More here.