Daniel Obasi (Tumblr, Twitter, Instagram) is a 23 year old stylist, photographer, and art director from Abia and now based in Lagos, who is being hailed as one a prolific representative of the New African Aesthetics movement. Daniel has shot and styled a number of iconic fashion campaigns and collaborated with national and international brands, most notably Vlisco on the short film An Alien in Town. On our most recent conversation I asked Daniel about the cultural references behind his work and his idea of African futurism.
***
What is the story behind Lagos Futurism, how did you come up with it?
Lagos Futurism was an editorial I collaborated with William Ukoh the photographer I was responsible for the styling basically creating a futuristic fashion aesthetic that was inspired by the present state of Nigerian fashion especially in Lagos and the characters that make up the metropolis.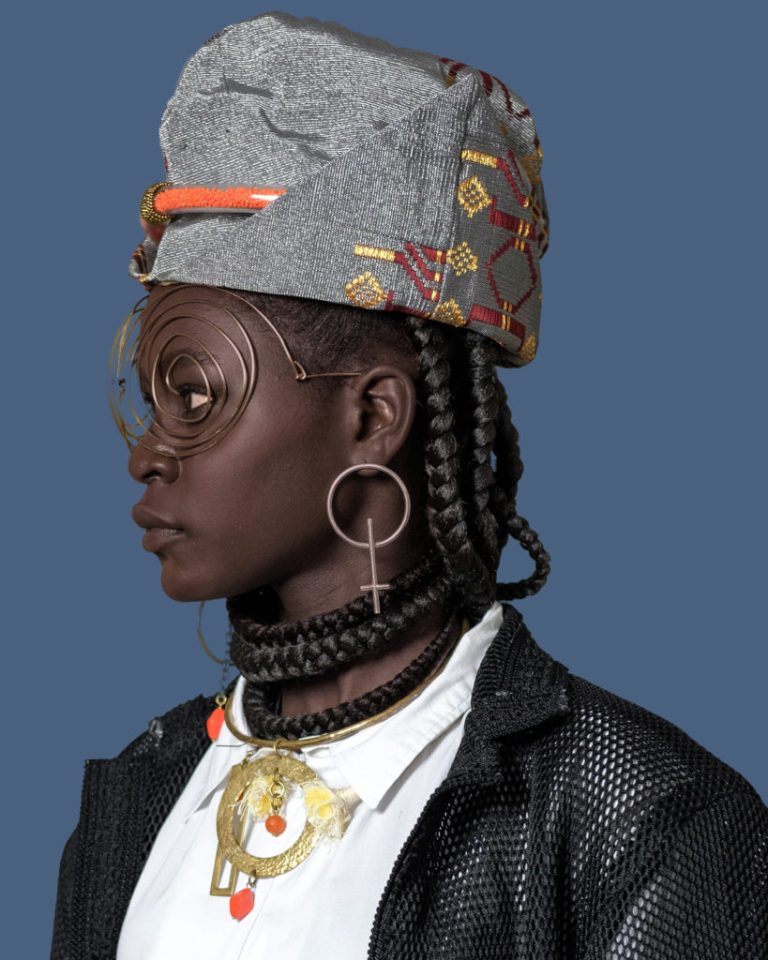 How did you choose the locations of An Alien in Town?
In terms of location for the film an Alien in Town – I had my idea already for what I wanted the settings to look like. A complex mix of the different fractions of the Lagos and Nigeria in particular. We shot some scenes outside Lagos, in Ogun state ( showing there is a lot more to Nigeria than just the congested Lagos) other scenes happened in Ikoyi and Yaba all in Lagos . Ikoyi is like this upscale district with very affluent personalities and more modernized architecture. Yaba on the other hand stays stuck within the Afro-Brazilian and colonial era with amazing buildings and a lot of street culture.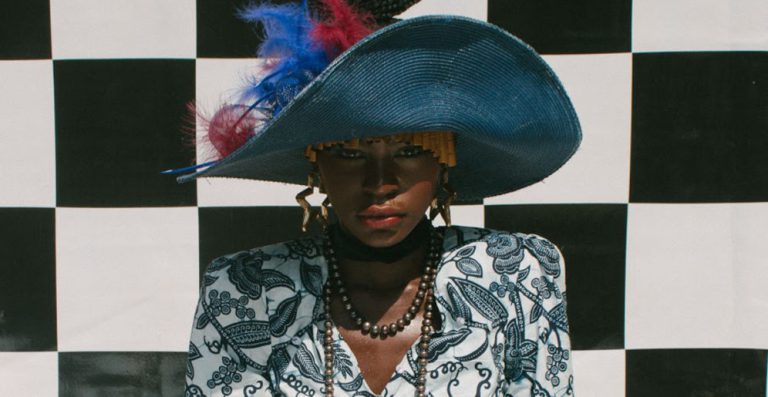 Does the film reflect the Nigerian context specifically or do you think it could apply to other African countries? Indeed, did you ever think of shooting it in another African country?
It was important for me to emphasize that it was shot in Nigeria because it's not a very common outlook with visuals from Nigeria but this aesthetics exists here heavily and I wasn't going to ignore them with this film. But of course it can apply to other African countries as well.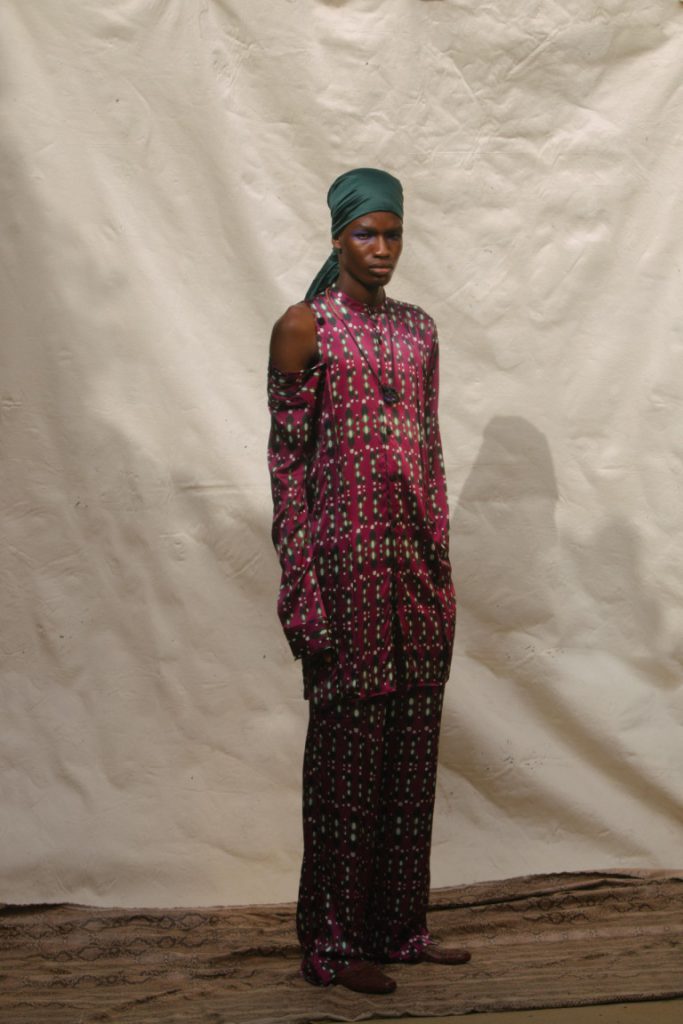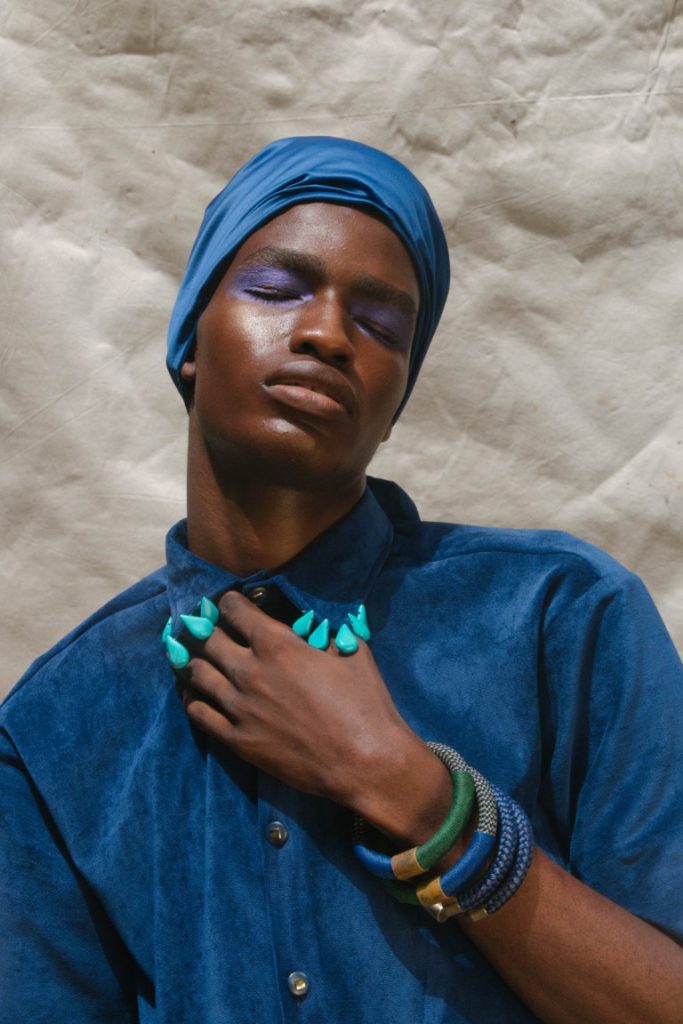 An Alien in Town opens with a visual homage to Djibril Diop Mambety's Touki Bouki. What other artists inspire you?
I am inspired largely by older francophone directors for me they did an amazing job at controlling the African aesthetics in their narratives a certain need to rebel against western stereotypes was super evident Ousmane Sembene, mongo Beti (a writer) I also love books by Chinua Achebe, Cyprian Ekwensi, wole Soyinka, Buchi Emecheta and Flora Nwapa.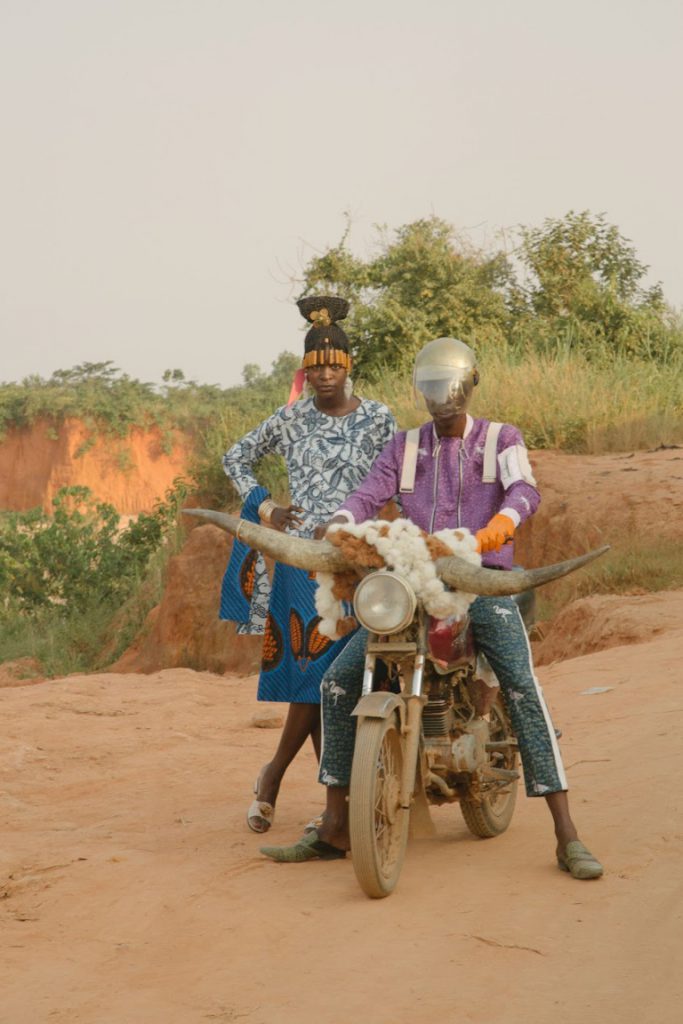 These are Nigerian writers that influenced my childhood and adolescence a lot and I feel an attachment to their form of story telling with my work presently.
What is your definition of Afrofuturism? Do you think Afrofuturism has changed with respect to its African-American origin?
Afrofuturism for is such a brilliant canvas with absolutely limitless possibilities for the African narrative. The past, present and future converge beautifully and never feels out of context or exhausting to look at. As far as African American origin goes I think it's a situation of that continuous search and need to return to their roots and make sense of their identity. Afro futurism offers that beautiful escape for everyone who is African.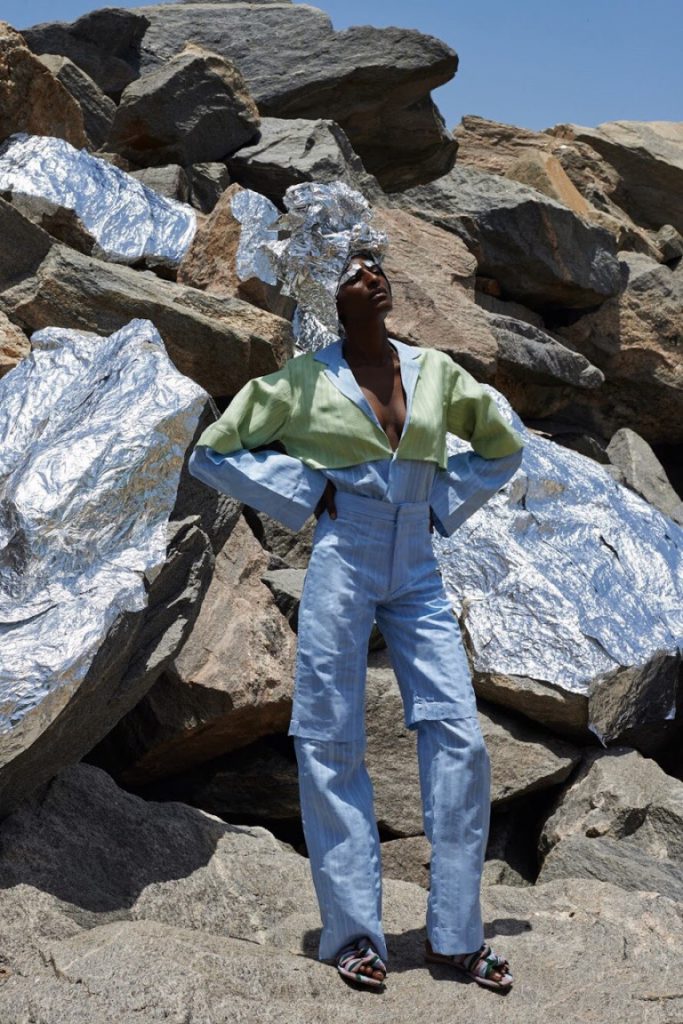 Please define your aesthetic style. Is there a symbolism behind your use of color (thinking about the alien's blue skin and the female model's red gloves). 
My aesthetics honestly keeps evolving for me but that spirit of wonder stays thesame, if you look closely you will see that I am just curious and very experimental… it's highly metaphorical and filled with symbolism. The color of the Alien (lol
) being blue I think coz I have never seen an Alien and you can easily blame too much sci fi movies for constantly instilling that concept.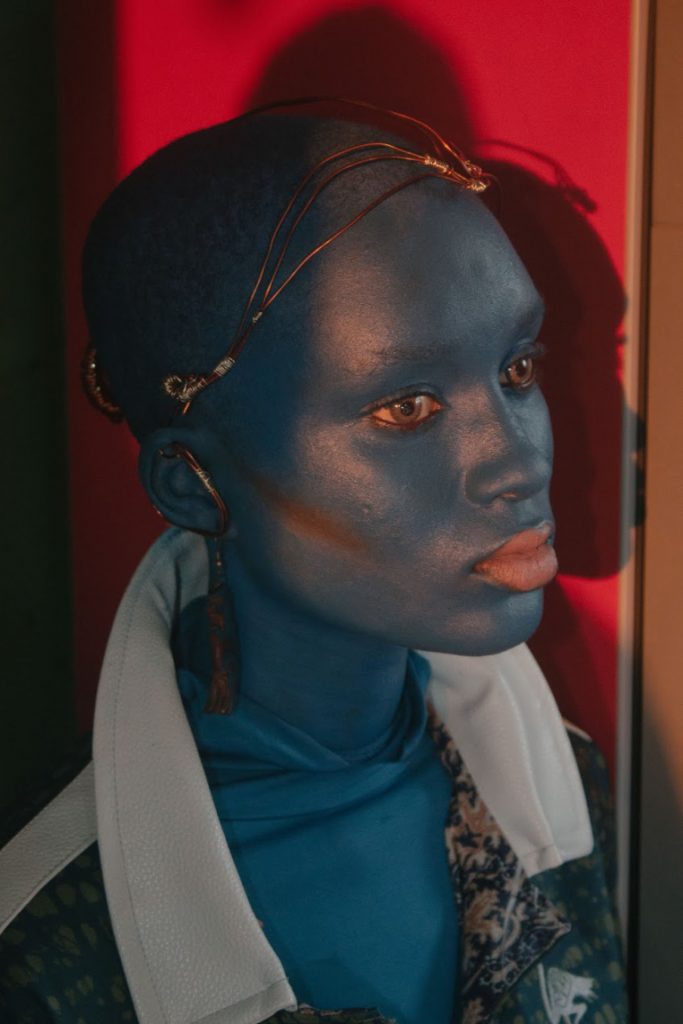 Blue for me is a reflection of wonder just like space is dark and mysterious. The Red gloves was part of the styling and conveniently worked to disrupt the African print fashion aesthetics, it just pushed the look a step away from comfortable fashion
Is the alien's androgyny a indirect commentary on the policing of sexual and gender norms in your home country?
My work is always around androgyny [see his short film Illegal commissioned by Oxosi Magazine] and yes you can say it was a nod in that direction but it wasn't really the main focus this time.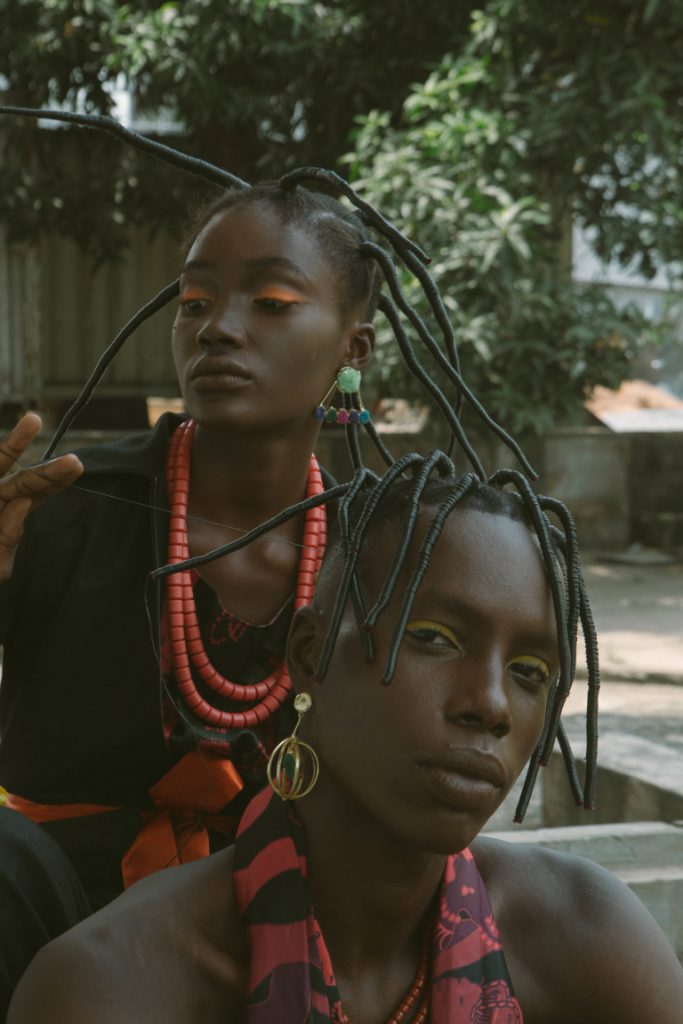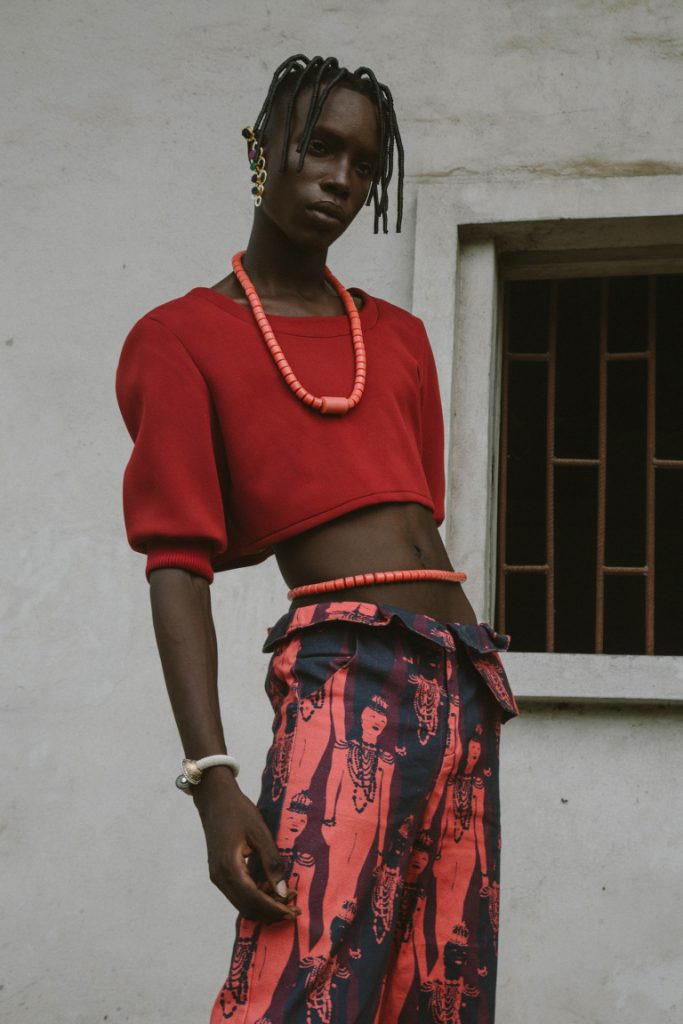 Do you plan on shooting more films?
Yes definitely would love to shoot more films hopefully more opportunities and resources come. But I think I really want to go to a film school.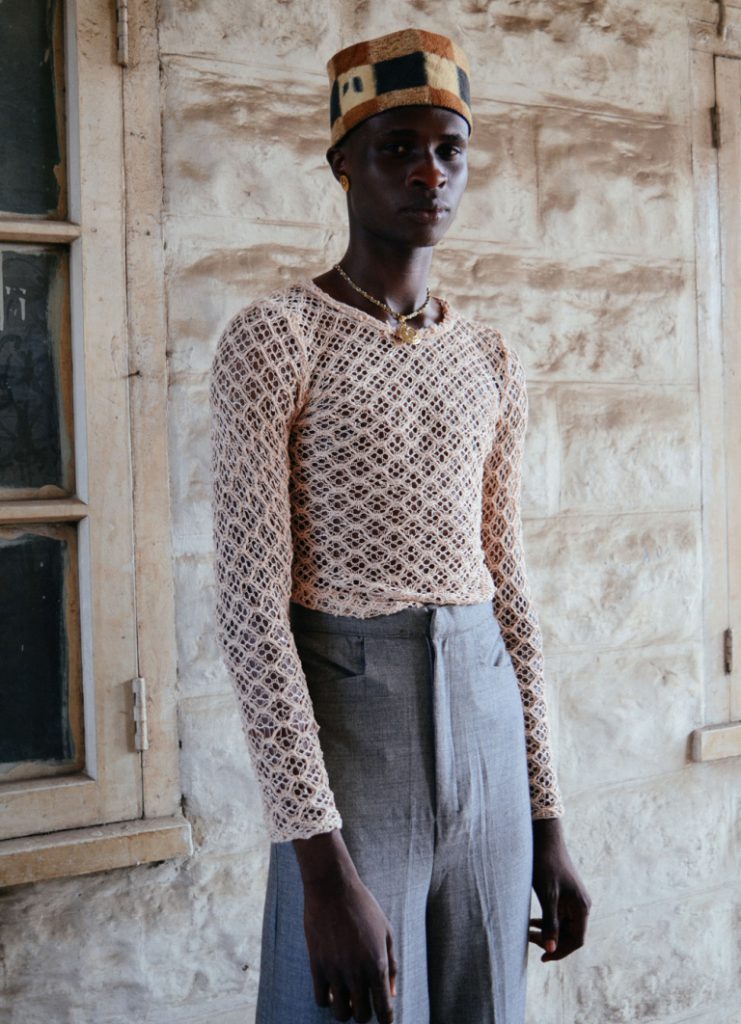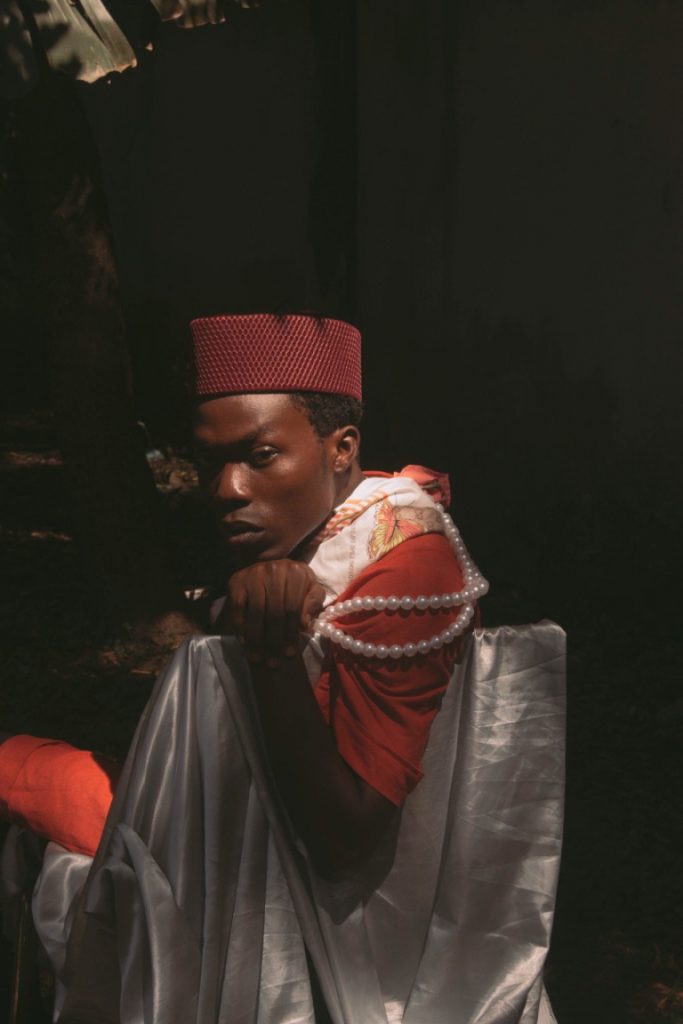 Cover image: Embers of Bloom, directed and styled by Daniel Obasi