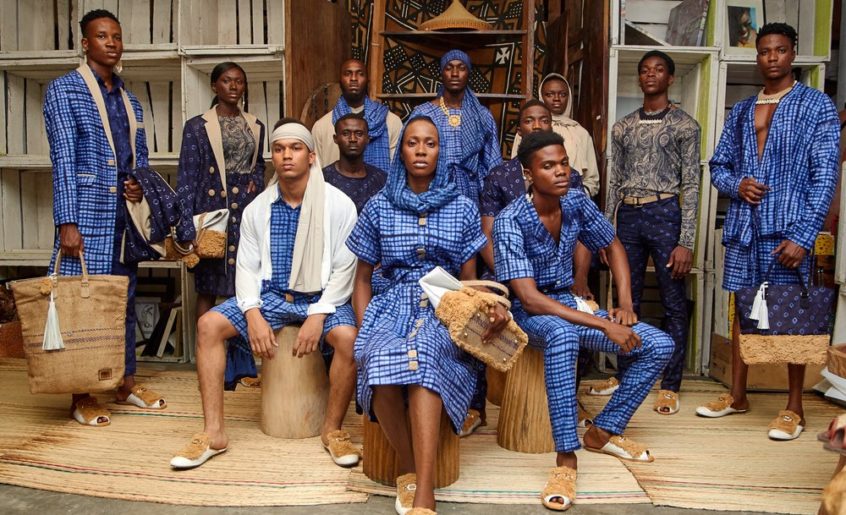 Last week dr. Erica de Greef, fashion scholar, curator, and co-founder of the African Fashion Research Institute with Lesiba Mabitsela, delivered a keynote speech on sustainability and decoloniality at The Future of Fashion. The symposium, organised by Rewoven South Africa and held in Johannesburg, aimed at facilitating the development of the national sustainable fashion industry and included another keynote by Marcus Bergman, as well as masterclasses and a panel discussion.
de Greef made a compelling argument on reclaiming fashion and the knowledge production about fashion from "the margins", that is the whole of the world that is not the West. This is the only way, she rightly claims, to de-centre the normative narrative that fashion continues to push and ensure plurality and cultural ownership. Indeed, regardless of the attention to issues like cultural appropriation and diversification, fashion with a capital F continues to perpetrate its "crimes" of systematically "decimat[ing] diverse cultural expressions that do not fit the Western aesthetic".
Preserving cultural diversity is one way of attaining sustainability and the kind of freedom that allows community to flourish and life in harmony with nature and the world according to their own sets of beliefs.
"We need rethink this fashion system, not only in terms of ethical practices and environmental sustainability, but also in terms of recovering, repairing and reclaiming global cultural diversities that take care of each other and the land"
To do this, de Greef maintains, quoting from Rolando Vazquez's work on decolonizing museums, policies of cultural sustainability must be adopted.
You can read the transcript of her speech on Twyg's page. Twyg was also part of the event and Jackie May, its founder, moderated a panel in the afternoon.
Cover image: Larry Jay, "Lifestyle", AW 2019