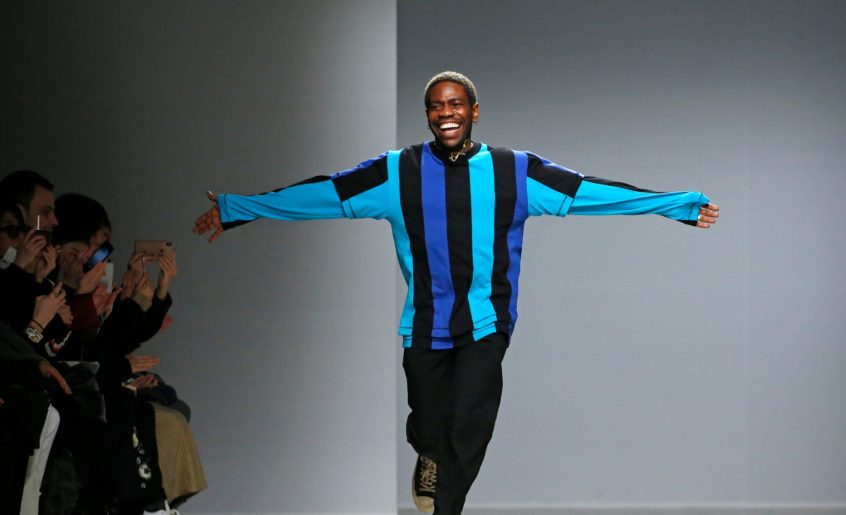 Antwaun Sargent is an art critic focusing on black image-makers and fashion and the curator of the book "The New Black Vanguard" (2019).
Kenneth Izedonmwen is a Nigerian luxury designer who creates styles that preserve the cultural heritage of some of the ethnicities of his country. His unisex brand – Kenneth Ize – is known for using locally weaved aso-oke and akwete fabrics in designs referencing his upbringing between Africa and Europe. Ize is regularly featured on all the major platforms and his collections are sampled by international celebrities. He was included in Business of Fashion's 500 list of fashion innovators and was a nominee for LVMH Prize 2019.
The e-commerce platform Ssense published a conversation between Sargent and Ize that comments on some of the issues connected with making fashion in Africa, as well as on the specificities of the Nigerian context.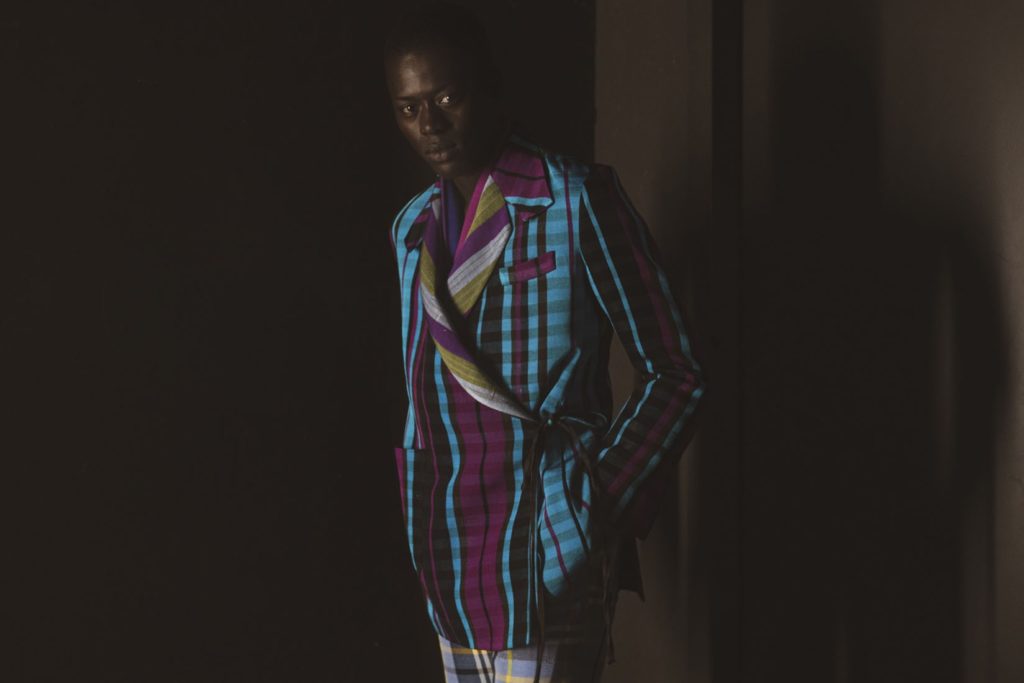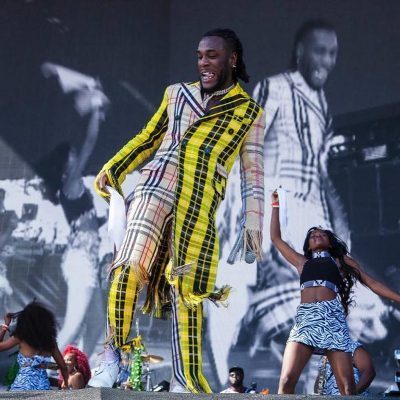 Ize shares with other designers of his generation the notion that fashion can empower Africans. "I am trying to create more awareness with my work."
Luxury is not a Western invention. "Luxury is not a new thing that Africa has. There is a lot of luxury here. We had kings and queens and even now township men, who are a part of a really rich culture, very excessive, and extravagant. It's not a poor place."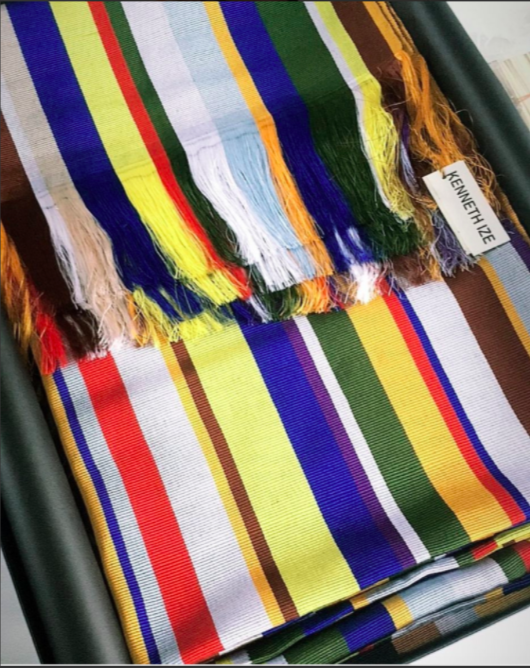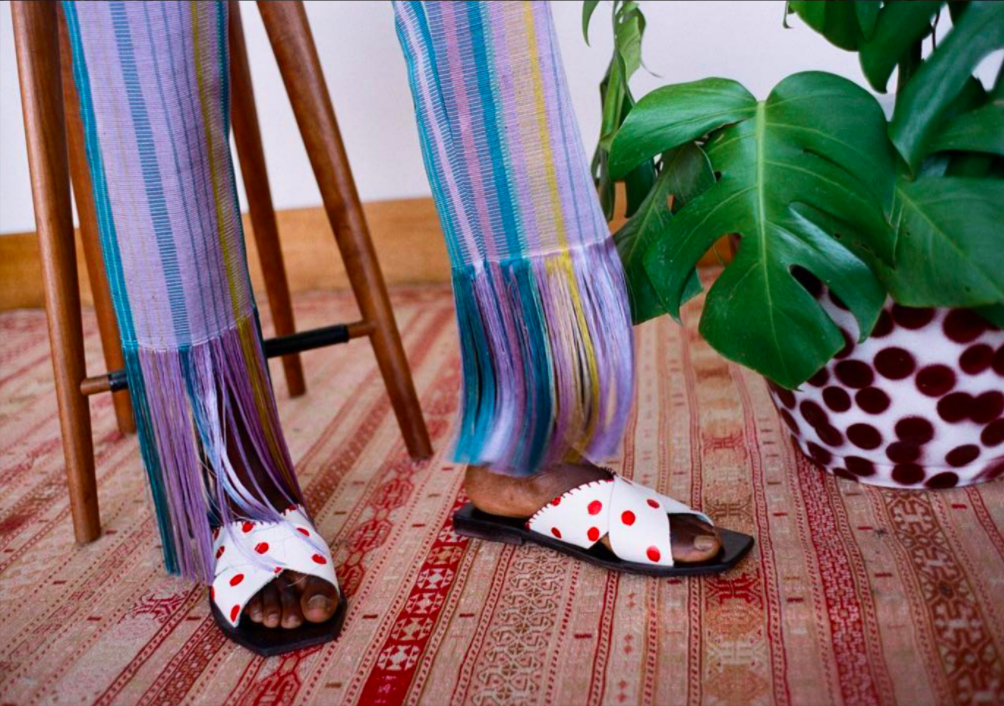 Fashion can bring together communities around shared values.
On sustainability, equity and co-creation: "I think about sustainability in relation to community. How can we create the least environmentally destructive product. How do we also make sure people don't have to sweat to achieve it? I don't believe in waste, so I don't have any wasted products or any wasted fabric. But it's also handmade, so I really respect how much work we put into this thing."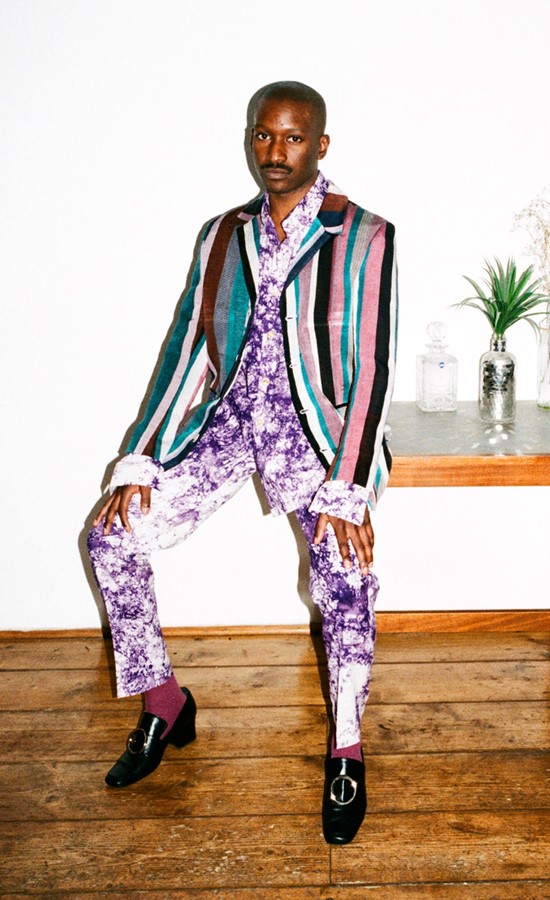 On development and social responsibility: "The government is becoming aware of what we are doing with weaving. It would be nice if we could bring it into the Nigerian school curriculum. Here in Nigeria, it just doesn't make any sense for me, as a youth, not to be aware of politics and economic and social development. I'm really focused on how I can empower people with fashion. Fashion could be an exchange, fashion could be an education"
On his social responsibility as a designer: "It's important to me to be an activist and not just a noise-making one. I want to have an impact. I don't think I've made one dress without a reason. I have to constantly have a reason to make something. I know the problems that we have around us and trying to find a solution to those problems is why I'm designing."
Read other articles on Ize here, here, here, and here.
Cover image by Thierry Chestnot