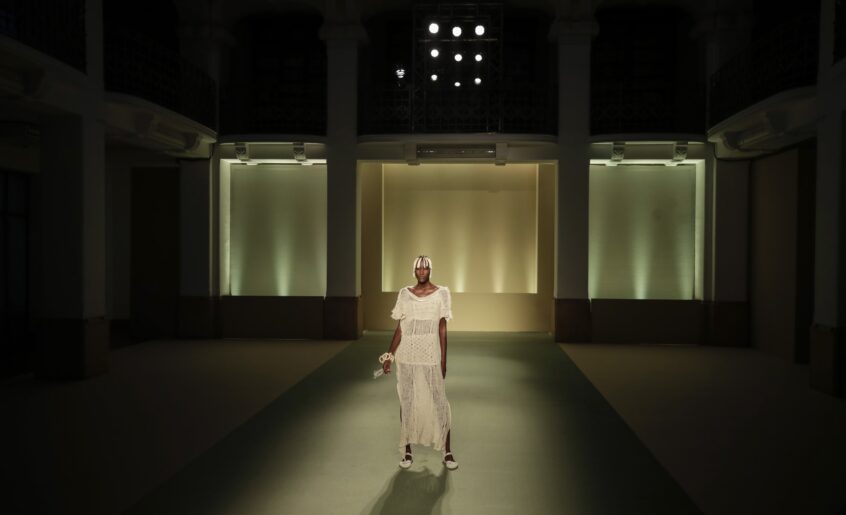 Last year, designers Stella Jean (of the eponymous brand) and Edward Buchanan (Sansovino 6) with Michelle Ngonmo, talent scout and founder of Afro Fashion Week Milano, started the collective "Black Lives Matter in Italian Fashion" to raise awareness on systemic racism in the industry. Their first intervention took place on the final day of Milano Fashion Week, in September 2020, with the digital show "We Are Made in Italy". On that occasion, a video was shown that spotlighted the multiple positionalities, complementary identities, and cultural crossovers that constitute Italianness (Scarabello and de Witte 2019). "We Are Made in Italy" featured five "new Italian" designers of black heritage: Fabiola Manirakiza (born in Burundi, founder of Frida Kiza), Claudia Gisèle Ntsama (born in Cameroon, founder of Gisfab), accessory designer from Morocco Karim Daoud, Macodou Fall, (born in Senegal founder of Mokodu), and Joy Ijeoma Meribe (originally from Nigeria, founder of Modaf Designs).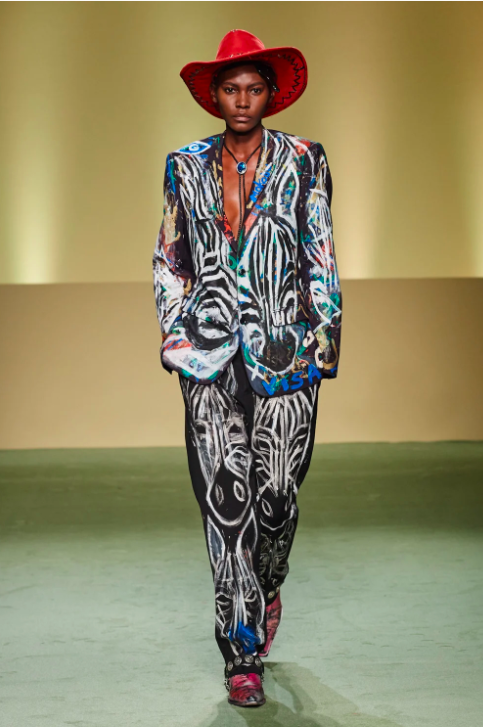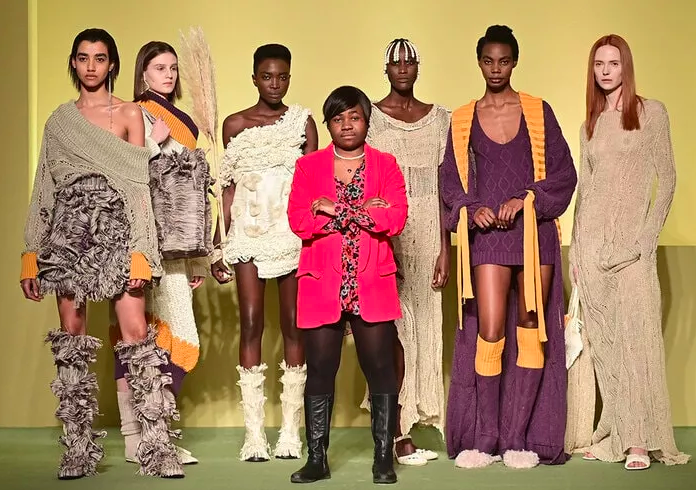 The designers, nicknamed the "Fab Five Bridge Builders", showed again at Milan Fashion Week on 17 February, a development that was widely covered by the international press (see, for example, here, here, here, and here).
"Black Lives Matter in Italian Fashion" was inspired by the American protests, but has deep roots in Italian culture, where national identity is, for the most part, imagined and imaged as "demographically and culturally homogeneous" (Lombardi-Diop and Romeo 2012: 7). Fashion is no exception: lack of diversity is conspicuous in the industry and, except for Stella Jean (who is of Haitian and Italian background), the National Chamber of Italian Fashion lists no other designer of colour. In reality, people of colour populate the system in various capacities. Ngonmo claims that Italy has up to 450 black designers, some of whom have emigrated to more inclusive countries. Many were born in Italy, where, however, they were not granted citizenship at birth. By law, a child of immigrant parents can receive the Italian passport only if inherited by her/his parents, which puts tens of thousands of Afro-Italians in a predicament, since visas are contingent upon employment.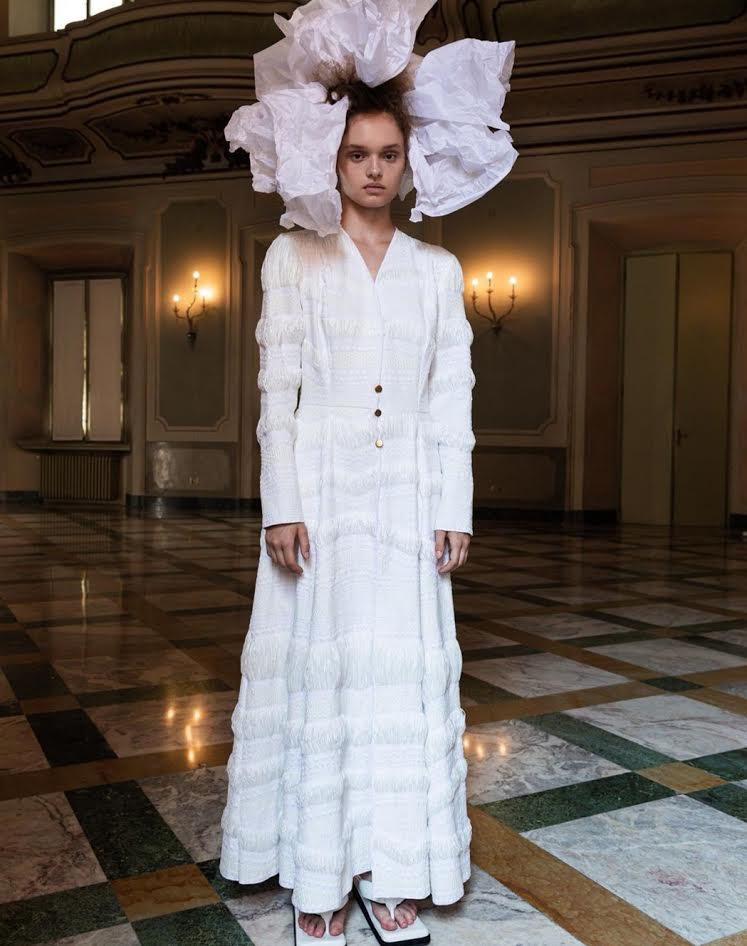 This legal stonewalling is reflected in the widespread resistance to acknowledge multiculturalism as a founding element of Italian identity. Black Italians are marginalised and their contributions to the country's economic, social, cultural, scientific, and historical life ignored, or downplayed. The explosion of the BLM movement has brought this issue to the forefront of the national media and Italian fashion has been fast to latch on it. Statements have appeared in support of the protests in America and yet, Jean, Buchanan, and Ngonmo state that this has not changed the status quo in Italy, where discrimination is the norm. The Guardian reports Jean's claim that the reaction of Italian companies to add more black models to their roster was not accompanied by real action to integrate the workforce. The collective's goal is thus to expose practices of racist exclusion in the industry and support the designers' claims to full membership not only to the "made in Italy" brand, but in the country's social, cultural, and economic life.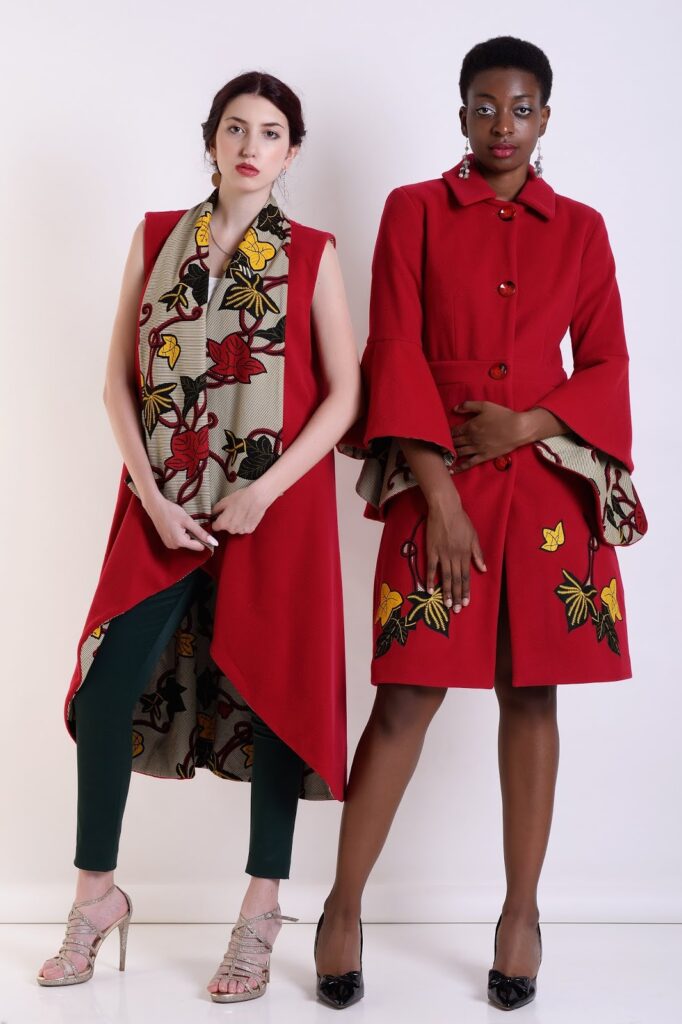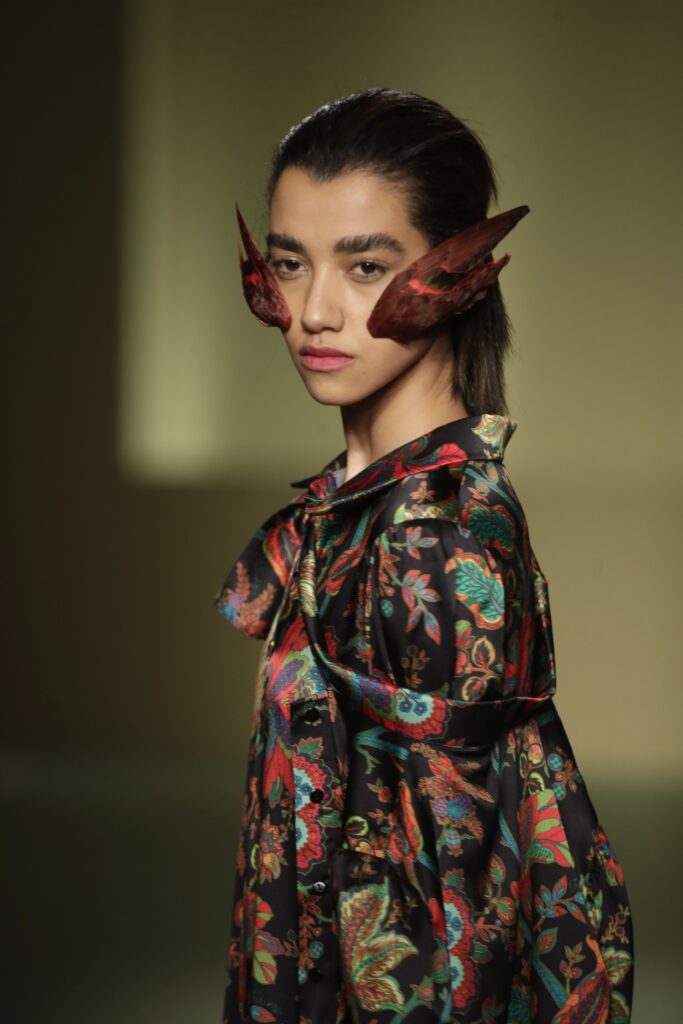 In a recent video interview with Valerie Steele for the Museum at FIT, Jean pains a poor picture of Italian fashion, where professionals of colour are systematically under-represented. In fact, she speaks of an entrenched strategy of visual segregation, whose immediate effect is feeding the myth of a "white" Italian fashion, where the absence of colour conspicuously reflects the existing racial hierarchy. This absence is all the more glaring when considered in the light of instances of cultural appropriation that use diversity instrumentally to create new trends. Jean calls this a system of "corporate colonialism" and insists that representation is essential to attain recognition and shift the position of Afro-Italians from passive inspiration to active interlocutors of a "new multicultural made in Italy". In this sense, fashion's focus on quality must extend from manufacture to the relationships that enable the respect of such high standards, relationships that, as the Fab Five designers that showed at Milano Fashion Week insist, are marred by stereotypes.
For example, Joy Ijeoma Meribe says: "Apart from the issue of limited finance as not just an independent designer, but a Black independent designer, it's been very difficult convincing the Italian fashion scene that I am just as good." And a few lines below, speaking from experience Fabiola Manikariza also states: "Italy has to learn how to welcome a wealth of culture in order to incite real change to its system." These words echo, Jean's belief that diversity is an "opportunity", not a cause for cultural segregation.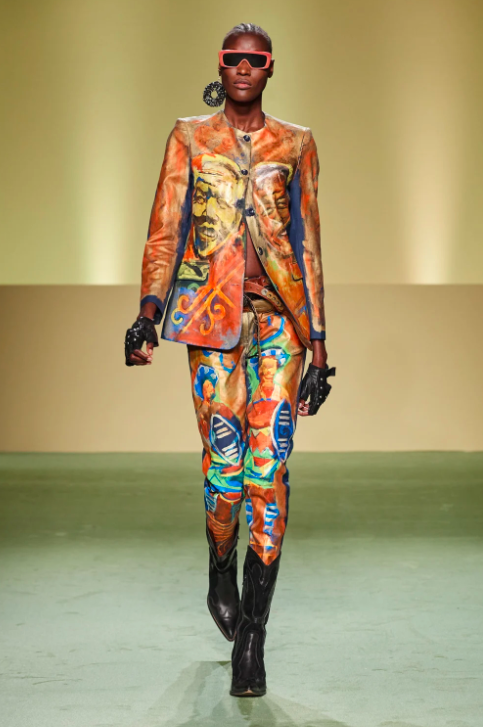 Besides rising the issue of accountability, BLMIF has put in place a working programme of cultural reform based on six points that include gathering and sharing data on POC in the industry and education. The collective aims also at activating trans-continental partnerships between Italy and African countries to foster collaborations, and the exchange of skills and competences to strengthen the position of designers and brands from the continent on the global market.
References:
Lombardi-Diop, C. and C. Romeo (eds.), 2012. Postcolonial Italy: challenging national homogeneity. Springer.
Scarabello, Serena, and Marleen de Witte. "Afroeuropean Modes of Self-Making: Afro-Dutch and Afro-Italian Projects Compared." Open Cultural Studies 3.1 (2019): 317-331.
Cover photo: A model wearing GisFab at the BLMIF show, 17 February 2021 (AP Photo)